Delta was the last commercial airline to end blocking off middle seats ; its last flight that blocked seats flew on May 2, signaling an end to the practice, which was put in place as a safety measure against COVID-19.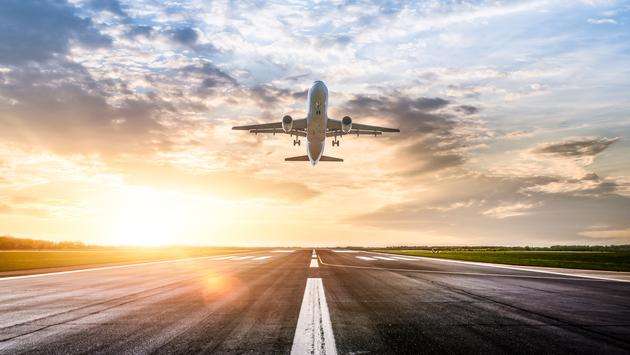 While blocking off middle seats was considered safer for transmission, the rise in vaccinations and lower daily positive rates in the U.S., combined with the fact that blocking seats was unsustainable for airlines to continue doing, were large factors in the airlines ending this practice.
According to data from TradingPlatforms.com, the airline industry's revenue dropped 47 percent because of the pandemic. Mother's Day weekend, however, saw record numbers of people flying. May 9 alone recorded 1.7 million people flying, which was the highest number since the pandemic began .
As European countries like Croatia , Greece and France begin reopening to vaccinated travelers (or those who have tested negative for COVID-19, depending on the country's requirements), airlines like Delta and United are adding more flights to these places, anticipating a strong push to travel internationally.
Bryan Del Monte, President of The Aviation Agency, lends his expertise to what he believes is going to, or should, happen with the future of air travel moving forward.
Vaccinations are key to getting air travel back to normal, but there's a lot of discussion surrounding vaccine passports. Del Monte believes that changing the term 'passport' to 'verification' will get more people on board with the idea.
"Words matter because they frame ideas and how people think about them. People say 'passport' and they envision people being denied going to the movies or the rest because of a vaccine identity card. However, this idea of asking people if they're vaccinated, and how can they prove it, isn't some radical thing. We do it all the time. We have medical records sent to places for a reason. We need to know who has been vaccinated in order to better contain the virus," Del Monte explained.
"Thus, I had the idea to call it 'verification,' because that's what we're really trying to do. It's a term I believe should be adopted because of the political pushbuttons about the idea of 'passport' with the idea that it's to control people. The idea of verification is more broad – are you vaccinated? We ask for verification all the time – when kids go to school, when you might participate on a school trip, when kids go to college, when you enlist in the military, etc. We ask for verification of vaccinations all the time in the interest of public health. We don't call those activities a passport."
In April, Etihad Airlines started testing out IATA's Travel Pass , while destinations like Hawaii and Japan considered their own vaccination passports or verification systems, and continue to do so. But what happens if everyone creates their own vaccine verification systems? Wouldn't it be better to have just one?
There's no clear picture so far as to what will happen with potential vaccine verification systems, but Del Monte does stress the importance of the government in defining what the standards for air travel will look like within the U.S.
"Air travel is ultimately regulated by the FAA and thus what constitutes safe flying is ultimately in the FAA's lap. There will probably be some standards articulated sometime mid-summer. What I suspect we will hear is that those who are vaccinated can safely travel as long as they follow protocols of mask wearing and basic hygiene. Eventually we will have to find our way back to travel," said Del Monte.
The future of travel, and especially air travel, seems bright thanks to vaccinations, but how the world responds in terms of vaccine passports or verification is still to be determined. What we do know is that these systems will help open the world for travelers to explore.