Amtrak Vacations announced October 5 that couples can now receive up to $500 off on a rail vacation holiday in a private sleeper cabin booked by October 23 for vacations in 2020, 2021 and 2022.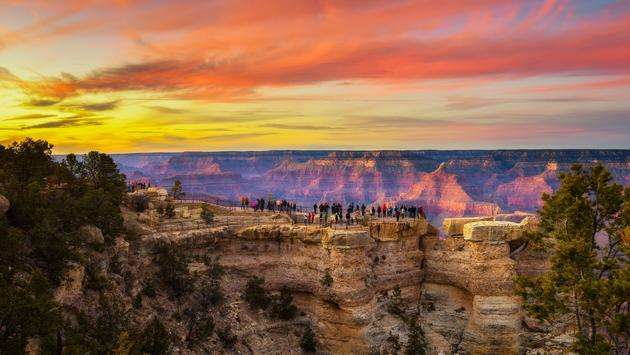 Couples who book any three- to six-night rail vacation will receive $300 off. On a seven- to nine-night vacation, they will receive $400 off. Couples booking a rail vacation of 10 or more nights will receive $500 off.
The rail vacations depart from over 500 stations and have stops at popular destinations like the various National Parks.
Travelers can design any rail vacation to fit their wants and desires. With this new flash sale, travelers can take an incredible vacation for a great price.
Some of the most popular rail vacations travel through the heart of America's natural wonders. The Glenwood Springs Getaway Round-Trip from Denver is a four-day vacation starting at $329 per person, and it includes a visit to Glenwood Springs and Glenwood Caverns, making it a perfect stop for the outdoor enthusiast.
The seven-day Grand Tetons and Yellowstone Rail Journey travels through the heart of the Grand Teton National Park and Jackson Hole before ending at Salt Lake City. It is priced at $1,749 per person.
Lastly, the 13-day Grand National Parks with Yellowstone, Yosemite and the Grand Canyon is $3,049 per person and includes three of the most popular and beautiful National Parks in America.
For more information, please visit AmtrakVacations.com .