Sister companies Holland America Line and Princess Cruises , both Alaska specialists, canceled all 2021 voyages that depart from or conclude in a Canadian port. Their luxury sister brand, Seabourn , also canceled its 2021 Alaska/British Columbia departures.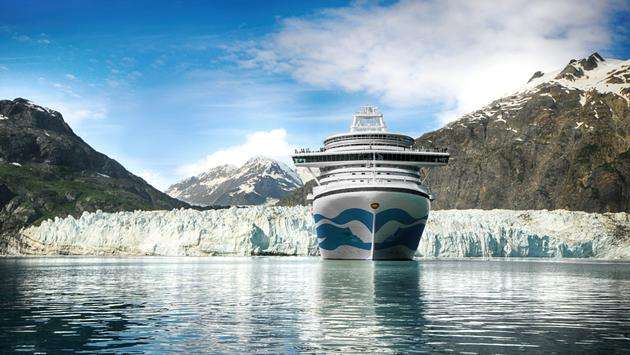 The move comes shortly after Canada closed its ports and waters to cruise ships carrying more than 100 people through Feb. 28, 2022.
For Holland America, the cancelation includes several Alaska, three Canada/New England and two Pacific Coastal cruises in summer and fall of this year. It also includes all Land+Sea Journeys.
At this time, Alaska cruises departing from mid-May and sailing roundtrip from Seattle are not being canceled. Discussions are underway with Canadian and U.S. government authorities to try to find a path forward to allow these sailings. As more information is known, an announcement will be made.
Guests on impacted Alaska cruises and Land+Sea Journeys involving a Vancouver gateway may not move to roundtrip Seattle cruises at this time, as these departures are not open for sale pending further announcements.
"Holland America Line, in alliance with our entire industry, is optimistic for the resumption of cruising around North America and worldwide," said Gus Antorcha, president of Holland America Line. "However, we must be practical in our approach by acknowledging the limitations put in place by the current Canadian order that requires us to cancel select sailings. We thank our guests for their patience and understanding and know that they, like us, are eager to see cruising begin again soon."
Princess has canceled seven-day "Voyage of the Glaciers" cruises between Vancouver and Anchorage (Whittier), "Pacific Coastals" that start or end in Vancouver, and the "Canadian Adventure" sailing roundtrip from Southampton, U.K.
Princess also said it is working U.S and Canadian government officials to try to preserve a portion of the Alaska and Canada & New England 2021 cruise seasons.
In the meantime, Princess has committed to operating the Kenai Princess Wilderness lodge along with McKinley Chalet Resort in Denali and Westmark Fairbanks Hotel this summer. The company will soon announce vacation land package details.
Seabourn canceled 19 voyages on the Seabourn Odyssey in summer 2021 between Vancouver and Juneau, including one Pacific Coast voyage at the end of the season. Guests with bookings affected by this announcement are being given as much notice as possible to provide them with greater clarity around their travel plans.
The specific Holland America Line voyages impacted by this decision include Alaska cruises through September 2021 from all departure ports aboard Koningsdam, Nieuw Amsterdam, Noordam and Zuiderdam. This includes any Land+Sea Journeys connected with the canceled Alaska sailings.
Also canceled are two "Pacific Coastal" sailings in early October aboard Koningsdam and Oosterdam, and three Canada/New England cruises aboard Zaandam in September 2021.
Holland America said all 2022 Alaska and Canada/New England cruises will operate as scheduled.
Holland America Line is notifying guests and their travel advisors of their options. Guests on Alaska and Canada/New England canceled departures that are paid in full automatically will be rebooked on an equivalent cruise or Land+Sea Journey in 2022 at the fare paid for 2021 – with all cash and FCC funds moved to the new booking. No other action is needed when accepting the rebooked itinerary. Replacement 2022 booking confirmations will be automatically sent within 30 days of this announcement.
Those who have paid in full will be automatically rebooked to the same cruise or Land+Sea Journey in 2022 at the fare paid for 2021. Bookings not paid in full cab be moved to the same cruise type or Land+Sea Journey in 2022 at the fare paid for 2021.
If guests decide not to accept a cruise booking in 2022 by March 31, 2021, they automatically default to receive a future cruise credit (FCC) of 110 percent of any cash paid on the booking. The minimum FCC is $25 and the maximum will be an amount up to the base cruise fare paid. Guests will retain any other FCC used for the canceled 2021 booking with all FCC amounts moved to their loyalty account for use on a future cruise booking. For all bookings in 2022, standard cancellation policies will apply.
Due to the fact that there are no equivalent cruises in 2022, "Pacific Coastal" cruise guests can choose an FCC or full refund.
For a full refund of monies from Holland America Line, can fill out the online Cancellation Preferences Form by March 31, 2021.
The FCC is valid for sailings departing through Dec. 31, 2022. Non-cruise fare purchases — such as shore excursions, air fares, gifts, dining and spa — will be transferred to a new booking or automatically refunded.
For guests booked on a cancelled Princess voyage who are paid in full, Princess will automatically rebook them to the same cruise or cruise-tour in 2022. No action is required from guests or their travel advisors.
Once Princess has completed the booking transfer, the guest can choose an FCC equivalent to 100 percent of the cruise fare paid plus an additional non-refundable bonus FCC equal to 10 percent of the cruise fare paid (minimum $25) or a full refund to the original form of payment.
Guests not paid in full will automatically receive a refundable FCC equivalent to 100 percent of the cruise fare paid plus an additional non-refundable bonus FCC equal to 10 percent.
FCCs can be used on any cruises booked by and sailing by December 31, 2022.
Alternatively, guests can request a full refund for all monies paid on their booking through this online form . Requests must be received by March 31, 2021, or they will automatically receive the Future Cruise Credit option.
Princess will transfer the commission earned by our travel advisors from the cancelled 2021 cruise to the new booking in 2022. This convenience is in recognition of the critical role they play in the cruise line's business and success.
For Seabourn, guests with impacted cruise bookings will automatically be re-booked to a comparable 2022 voyage at the rate paid plus current amenities. Once Seabourn has completed the booking transfer, if the guest would prefer an alternative option, they can also request a full refund of monies or for it to be transferred to a new booking. Guests and their travel advisors will be sent specific details applicable to their booking. For details, click here .