Looking for a great bargain for Black Friday?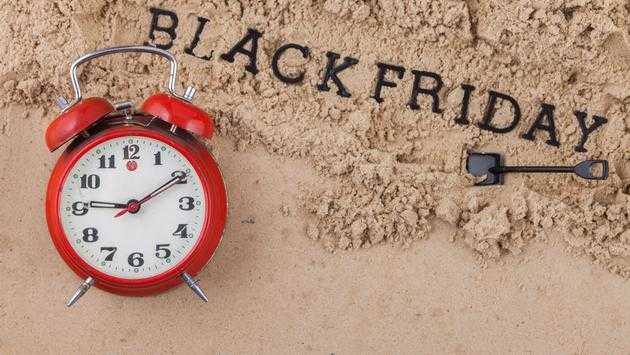 Booking your summer travel plans now, even more than a half-year out, might end up being the best deal of all, say travel advisors.
In fact, many have not even bothered to wait for Black Friday deals from airlines and hotels. According to Barron's , high-end bucket list trips were among the first to be booked for next year.
"The reality nobody wants to hear about is that 2021 is pretty full already, and space is hard to find," said Kent Redding, president of Africa Adventure Consultants (AAC), a luxury African safari tour operator that arranges highly-curated, personalized trips in the continent's top destinations.
In fact, Barron's noted, 90 percent of AAC's clients scheduled to be on safari from April to December of this year have postponed to 2021 and 2022, leaving little room for new bookings. Over the past three months, 77 percent of future inquiries were for 2021, while 23 percent were for 2022.
"There is a set of customers who are focused on getting the trip of a lifetime they've been dreaming of," Redding said.
Now in its 25th year, luxury travel company Classic Journeys founder Edward Piegza agreed.
"The pent-up demand from our guests is manifesting itself in two ways, both related to bucket lists," Piegza said. "Some tell us they have arrived at the realization that life might be shorter than they thought pre-Covid, so they are looking for us to pair multiple bucket list destinations for them, such as Machu Picchu and the Galapagos."
But that sense of wanderlust filters down to more simplified trips as well, and it all has to do with cost at the moment. Suppliers are offering a boatload – pardon the pun – of terrific hotel, cruise and airline promotions, Alison Davis of A Perfect Day Travel in New Hampshire told TravelPulse.com.
"I think it's the perfect time to book travel for the summer of 2021 ," Davis said. "There is great savings and the flexibility is perfect for those wanting to get back to travel and to have something on the calendar. I believe that we will see the best savings through the next few months, and even if people are looking to travel further out they are still getting the best deal that may not be available later on."
Ryan Doncsecz, Group Travel Manager at VIP Vacations in Pennsylvania, also told TravelPulse pretty much the same thing.
Doncsecz brought up several great points, including:
– Rates across the board are down when compared to last year. "I would highly recommend looking into reserving your trip for 2021 now for many reasons," he said. "First and foremost, tourism across the board is starving for new bookings and there are AMAZING deals to be had. With that being said, I wholeheartedly believe that at some point in the coming months the entire industry will need to make back the countless dollars their respective companies lost during 2020. Don't get caught waiting for the travel rush to blow by you, and pay more for something you could have deposited on for a lower price today."
– Even making a deposit on a Black Friday deal is a win-win. "These small deposits in many cases are fully refundable when working with the right partner resort or when purchasing a viable 'Cancel for Any Reason' travel insurance," Doncsecz noted. "We are big supports of Travel Insured to help make sure that dream vacation is not just a money pit. Some of the biggest hotel brands are already releasing their travel deals including Hard Rock Resorts , who are offering never before seen hotel rates with kids free; or even Sandals Resorts who are offering a free room category upgrade when booking a new stay by Dec. 11, 2020 via their Thanksgiving Sale."
– And, of course, it doesn't hurt that every major airline has rescinded those expensive change fees in the face of the pandemic. "This time last year, in most cases if you had bought a flight ticket and then could not take the planned trip, you would either have lost a portion of that value spent (up to $200 per person to change dates)," he said. "Our airline partners, including Delta, United and American Airline, all understand how difficult scheduling and carrying out travel have been this year and do not want to take advantage of their customers. If you are willing to accept a future travel credit with that airline should you have different feelings leading up to your date, there is absolutely no reason not to lock in a wonderful flight value you might be seeing today."