Visitors to Kauai in the Hawaiian Islands will go back to quarantine for 14 days upon arrival, after Gov. David Ige approved a request from Kauai Mayor Derek Kawakami to temporarily opt out of the state's pre-travel testing program.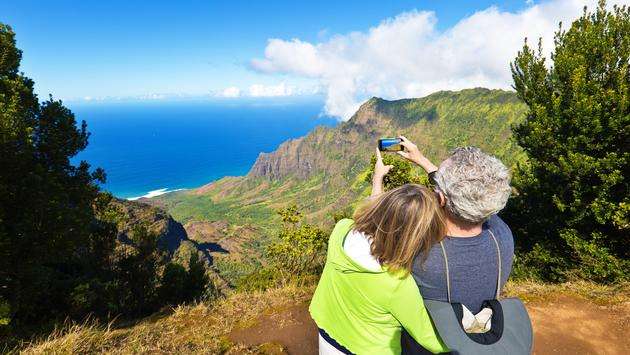 The initiative, which just began last month , enables travelers from the U.S. mainland to skip quarantine if they can provide negative results of a specific type of COVID-19 test taken within 72 hours of their arrival in Hawaii.
But now, anyone heading to the island of Kauai – including inter-island travelers – will be forced to again quarantine for 14 days.
The new (old?) rule goes back into effect at 12:01 a.m. on Wednesday, Dec. 2, according to Hawaii News Now .
"The unprecedented surge of COVID-19 cases on the mainland and the rise in community spread on Kauai are of significant concern for the Garden Isle," Ige said. "We must protect Kauai residents and visitors and ensure that Kauai's hospitals do not become overwhelmed."
Businesses say the moratorium will impact them as they were seeing visitors return for the holidays.
"This is devastating, and I don't even understand what we're protecting ourselves from," Richard Kemper, general manager at the locally-owned Kauai Inn, told Hawaii News Now. "I mean, I understand COVID, I'm not stupid. But the cure is getting far worse than the disease at this point."
Kauai has 18 active cases of the virus, according to data released Friday by the Department of Health, as well as the fewest number of ICU beds in the state.
"Kauai is unable to adequately protect itself by utilizing the Safe Travels program at this time," said Mayor Kawakami. "Our travel-related cases are now leading to community spread across our island. I will gladly repeal the moratorium once we have the virus under control again."