The World Travel and Tourism Council (WTTC) revealed the travel industry was hit 18 times harder by the COVID-19 pandemic than the financial crisis of 2008.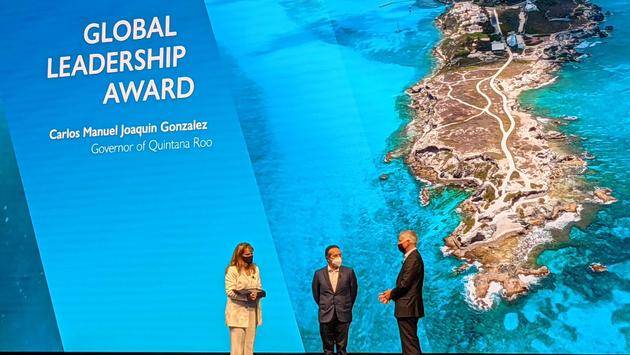 During the WTTC's Annual Global Summit 2021 in Cancun, President and CEO Gloria Guevara said the travel industry employed 330 million people around the world before the pandemic shut down tourism, which eliminated an estimated 62 million jobs in the sector.
"62 million jobs were lost," Guevara said. "The impact of COVID in the travel and tourism sector had an impact 18 times stronger than the impact of the global financial crisis that occurred in 2008."
"This is why the event is so important, because it is the global platform for recovery," Guevara continued.
Quintana Roo Governor Carlos Joaquin Gonzalez also said the WTTC's summit is important to the recovery of the global tourism industry, as well as helping reestablish Mexico as a key international travel destination as COVID-19 vaccines become more prevalent.
"Tourism is currently facing its greatest challenge in history to overcome the adverse situation left in its wake by the health emergency caused by COVID-19," Joaquin Gonzalez said. "And this great challenge also requires a team effort, also unprecedented, that allows us to overcome adversity."
The WTTC's Annual Global Summit 2021 is the first global travel industry event bringing leaders together since the onset of the COVID-19 pandemic . To ensure the safety of all speakers and guests, the WTTC implemented "strict world-class health and hygiene protocols" and made coronavirus testing available throughout the three-day event (April 25-27).
The summit, which has a theme of "Uniting the World for Recovery," brought together private and public sector leaders from the travel and tourism industry at the Moon Palace Resort in Cancun, Mexico, as well as thousands more attending virtually.