P&O Cruises recently took ownership of the largest cruise ship ever built for the U.K. market.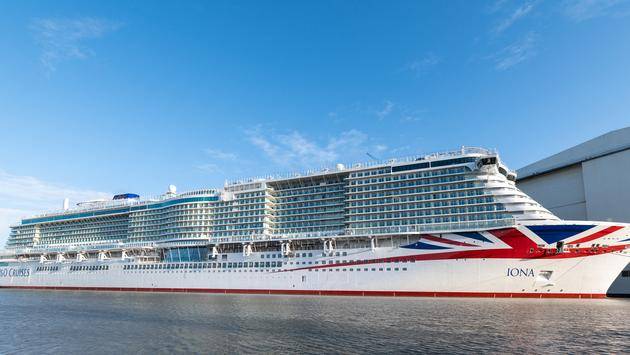 But to fully appreciate just how impressive the 5,200-passenger Iona truly is, it helps to see how it came together. To do just that, P&O Cruises has published a time-lapse video behind the scenes of the ship's construction at the Meyer Werft shipyard in Germany.
Iona, which took two years to build, features eight specialty restaurants including some yet to be unveiled concepts in addition to more than a dozen entertainment venues, four swimming pools including an infinity pool at the aft of the ship and as many as 16 whirlpools.
Iona's maiden season will take her to Northern Europe, Spain, Portugal and the Canary Islands from her homeport of Southampton, England.
"Whilst our operations are currently paused until early 2021 Iona will not be sailing for the moment but we look forward to our guests experiencing this game-changing ship as we will continue to offer unparalleled holidays at sea whilst also upholding the latest approved travel protocols," Paul Ludlow, P&O Cruises president, said at the official handover ceremony last month.