Solo travelers are undaunted by the Covid-19 pandemic results from a new, large-scale survey revealed.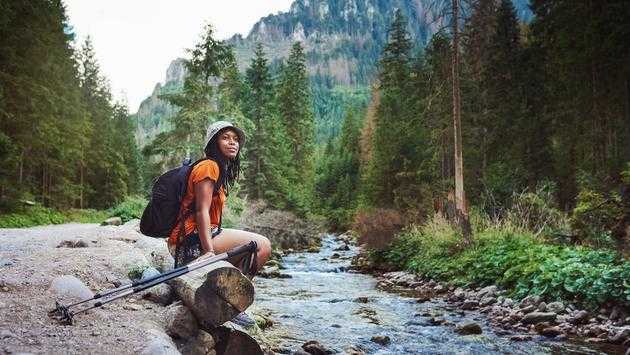 Solo Traveler, a leading publication for those traveling on their own, has released the results of its 8th annual reader survey, garnering responses from nearly 3,000 readers who indicated that they are ready to hit the road, have the money with which to do so and are ready to return to both domestic and international travel.
"The response to this year's survey was overwhelming," said Janice Waugh, publisher of Solo Traveler. "We received more than double the responses compared to previous years with 80 percent of the respondents being women. This demonstrates a huge pent-up desire for travel."
The survey was conducted with support from Overseas Adventure Travel , a provider of solo journeys.
"Solo travelers are by nature independent and bold, and that's reflected in their need to get back out into the world," said Brian FitzGerald, CEO and president of Overseas Adventure Travel. "Solo travelers are also telling us how important it is to make travel sustainable and supportive of local communities. They don't simply want to see the world—they want to shape it too."
Solo travelers are not holding back due to the coronavirus .
More than three-quarters (77 percent) of solo travelers are willing to travel internationally as long as they do not need to quarantine at their destination. Sixty-one percent (61 percent) said they would travel internationally once a vaccine is available.
Now that travel is restricted, the ability to travel has been reprioritized for many. The survey revealed that travel will take a higher priority than before.
Forty-six percent of solo travelers said that they will travel more often, and 25 percent will take longer trips. Sixteen percent indicated that they will opt for greater luxury.
The majority of solo travelers indicated that they still had the means to travel. Seventy-one percent (71%) of respondents overall reported that the pandemic has had no impact on their financial ability to travel. A smaller percentage, 14 percent, said that they had more money while an almost equal number (15 percent) said that they had less.
Older solo travelers, those over age 44, were in a better financial position than those who were younger. However, 43 percent of respondents indicated that they will set a new priority for travel in their personal budgets.
Escorted tours will be popular when international travel does resume. More than half (53 percent) of respondents said that they are likely to take escorted tours when they can travel internationally again. According to Solo Traveler, this is three times the number who are not likely to take a tour.
Forty percent said that they will travel more consciously and sustainably, and favor Europe and the U.K. Twenty-six percent said that they would take more road trips.