Royal Caribbean Group Chairman and CEO Richard Fain posted another video on June 5, offering his views on confusing cruise ship vaccine requirements and the restart of sailing from U.S. homeports .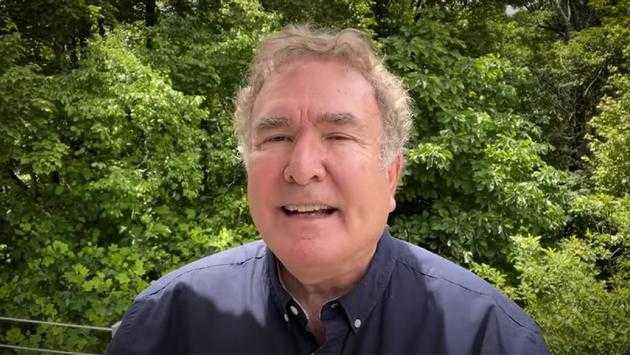 "Management guru Tom Peters once said, 'If you're not confused, you're not paying attention,'" Fain opened. "Well, I'm paying attention and I'm confused as hell. Overall, of course, I'm a very happy camper because our healthy return to service is well underway and that's very exciting, but I'm still confused about the details involved in getting us there. Let me try and explain my view of the current state of play, knowing that it's all going to change tomorrow."
He said cruise ships, and the society at large, need large numbers of people to be vaccinated. "Even if we don't feel that we need the protection for ourselves, we should still do it to help our friends and neighbors. It's a bit like litter – if I drop a piece of litter on the ground it makes an insignificant impact on the environment. But if a lot of people drop litter, the cumulative impact is enormous. The same thing is true of vaccines. Getting one today not only protects you from the virus, it protects the whole society and allows us to get back to normalcy."
Fain noted that cruise ships control the onboard environment and who embarks "in a way that few on land can even dream of. If I go into a store on land or go to a theme park or attend an event, the ability of the operator to vet who enters is limited. They can't do extensive screening for something that's only going to last for a few hours. All they can do is implement protocols to limit interaction once the people are there. But such protocols are more intrusive and less effective than preventing the introduction of the virus in the first place and enacting extensive requirements before people board designed to prevent the virus from coming on board in the first place."
With effective health protocols and screening, cruise ships can create a bubble onboard, Fain said, adding that Royal Caribbean Group has already given vaccines to 16,465 crew members.
He said company surveys show the vast majority of passengers either have already been vaccinated or are planning to do so. The main exception, Fain said, is children under 12 who cannot get a vaccine today, although that may be changing.
"Now this raises the issue of the Florida law which prohibits businesses in Florida from requiring proof of vaccination for services within the state. This unique law only applies within Florida. While we obviously have to comply with the law of the land, we do not believe that we will have significant numbers of unvaccinated for several reasons. In addition, due to the health and legal requirements of many jurisdictions, those who are unvaccinated will need to undergo additional testing and other restrictions that necessarily adds to their cost and adds limitations on the cruise for those people who choose to be unvaccinated. There would be no additional cost for children who are not eligible for the vaccine," Fain explained.
While Royal Caribbean International carries many families with young children, some of Royal Caribbean Group's other cruise brands do not – such as Celebrity Cruises and Silversea , which will require vaccines.
"We should all take a collective breath – aah! We're working through the details in a positive and constructive manner. While they'll inevitably be some elements of confusion as we do so, the outcome isn't in any real doubt. After 15 months of no forward motion, suddenly everything is happening at light speed."
In conclusion, Fain said he "can assure you of this – we will not restart any ship unless and until we are confident, firstly that it is safe to do so and more so than shoreside equivalents. And secondly that the experience on board meets our exacting expectations, including guest ratings of the crews, at least equal to what they were pre-pandemic. Summer is starting in the United States and cruising is going to be a big part of it. And don't forget to get your vaccine and wash your hands."