Safest Transportation Means when Traveling
When changing your location or going to a new country, either for a short term or long term, one of the primary considerations would be the safest transportation. First, you should consider what means to employ while traveling, and next, you have to consider your mobility while in your new country. In deciding your means of transportation, safety should be your top priority. This article will give you a list of the top safest means of transport you can consider for your next trip. The list provided is based on the information and statistical reports from different sources on the frequency of accidents and fatalities when traveling.
Airplanes
While most accidents are fatal with airplanes or other forms of aircraft, these accidents rarely happen. It may come as a shock to many that this is the safest means of transportation, mainly due to the attention and publicity given to airplane accidents when they occur. Traveling by air is one of the fastest and comfortable means of transportation, though more expensive than many other forms of transportation. It might as well be your only option when you are traveling overseas.
Buses
Buses are a lot safer than other means of road transportation. However, you may not want to take this option if you have a very long journey to make. There are different kinds of buses to take if you consider this means, your choice should be based on the distance to cover and the amount of luggage you have to carry. There are several restrictions to traveling by bus, especially when moving across countries, which may influence your decision. It is, however, ideal for inter-state commute or moving around within a country.
Asides from being very safe, using buses for transportation has to be one of the cheapest options you may ever get with transportation. They are also great options when you have so much luggage to transport, and it is ranked the second safest means of transportation on our list.
Cars
Going forth post-pandemic, one must take caution on exposure in public places. If you can avoid using public transport, you should do so for safety's sake. One way to achieve this will be by using a private car. It may be a little challenging buying a personal vehicle in a foreign country, but you can always rent one for temporary use. However, you have to get an international driving permit to drive around in a foreign country. You can get an international driver license from your home country or in your destination country. Companies are available that render services in helping foreigners acquire their driver's permit, which you can use in other countries. The process is rather simple and easy and having this document will make your trip even safer and entertaining.
Trains
Traveling by train is not so popular due to the train system in many countries, but it is one of your best bets when you can get it. If you are lucky enough to be going to a country with a developed train transport system, covering most locations, you may want to try a train transport system to move around. With recent upgrades on railways and trains, you can now get trains that travel even faster than buses or other road transport forms. Due to the large size of trains, it is very comfortable and suitable for transporting weighty luggage and goods. More often than not, accidents recorded by trains are often from trespassers on the rail tracks rather than commuters on the train.
Sea Transportation
Traveling using boats and other forms of sea transportation is very safe and ranks just after train transportation. Many upgrades are now being made to ships and ferries to improve safety, especially during the pandemic. Cruise lines implemented new policies for routine cleaning and boarding of fewer passengers to ensure safety relating to the pandemic. You may want to note that over 90% of boat accidents recorded are from recreational activities rather than boats used for conveying people and goods from one place to another.
In conclusion, traveling and transportation means are gradually changing by technological inputs and now by the pandemic outbreak. However, one thing has remained constant- people need to be sure of their safety and security while traveling. While it may be impossible to eliminate the risks of traveling, one can take proper precautions by choosing the safest means of transportation while traveling.
Travel Advisor – Ski Guide
Omelia Stainly
Transportation - Getting around in France
Aircraft
Many large cities across Frace have international airports: Paris of course, but also Bordeaux, Lyon, Marseille, Nice, Strasbourg, Toulouse.
These cities are are also well served by domestic flights. Air France (External link) , the national airline, offers several flights per day between Paris and most large cities, the average flight time being one hour. Flights between provincial cities are also possible.
Trains
Dense and highly centralised, the railway network is managed by the SNCF (External link) (Société Nationale des Chemins de Fer). Coming from London, Eurostar (External link) is the most convenient means of transport.
When transferring through Paris (External link) , it is important to know that your connecting train may depart from a different station. There are 5 main train stations in Paris (Gare du Nord, Gare de l'Est, Gare de Lyon, Gare d'Austerlitz and Gare Montparnasse) each of which can be easily found on the Paris Métro or RER network.
Ferries
There are several ways of getting to France and by ferry is one. From England, several operators have regular services out of Dover arriving in the north-east of France. Plus, for those looking to explore further into the Mediterranean (External link) , then there are also regular ferries to Corsica (External link) from ports such as Nice (External link) , Toulon and Marseille (External link) .
Coaches, Buses
Eurolines (External link) have a strong, developed network and cover all major European capitals from Paris by coach. They also have an extensive national network within France, covering 224 French destinations, offering another alternative for getting around in France.
Cars
To drive in France, you must be in possession of: A) your national driving license (if you're not an EU citizen, you must have your international driving license); B) a certificate of registration, which is called "la carte grise" in France, and C) a certificate of insurance .
If your stay in France is for less than 6 months, you can travel freely with your car around the country. You can also rent a car in France. You will be able to find rental companies at each airport and in most train stations in the country. If your stay in France is greater than 6 months you must change your license and have you car inspected.
Here are some road rules to respect whilst driving in France:
The speed limit is 50km/h (30mph) in cities, 90km/h (60mph) in regional areas and 130km/h (78mph) on motoways unless indicated otherwise.
The minimum driving age is 18.
In France, you drive on the right hand side of the road.
Seatbelts are a requirement by law and must be fastened by passengers in the front as well as in the back of the vehicule at all times.
The use of a mobile phone while driving is illegal unless in use with Bluetooth or handsfree.
The maximum blood alcohol limit is 0.5mg/mL
The use of psychoactives whilst driving is strictly prohibited.
It is recommended to have your headlights on low during the day.
It is mandatory to have a high-visibility vest and hazard triangle in your car at all times in case of emergency.
Attention! As a foreign national committing an infraction under the French Road Code, you will be subject to a fine under the discretion of the state prosecuter. Otherwise, it is possible that your vehicule will be impounded. The charges related thereto will be those of the driver of the vehicule at the time of the infraction.
Public Transport
Several cities in France (Paris of course, and also Lyon, Marseille, Toulouse, Nice, Lille, Rennes etc) have their own métro or tram system and all cities offer a rather expansive bus network.
You will find that for the larger French cities, all the relevant information is available on their dedicated websites.
Paris et Ile-de-France: RATP (External link) (Paris metro- click here (External link) for a map) Transilien SNCF (External link) (trains in Ile-de-France)
Lille: Transpole (External link)
Strasbourg: Compagnie des transports Strabourgeois (External link)
Nantes: Transports en commun de l'agglomération Nantaise (External link)
Rennes: Service de transport en commun de Rennes (External link)
Lyon: Transports en commun Lyonnais (External link)
Marseille: Régie des transports de Marseille (External link)
Bordeaux: Tram et bus de la communauté urbaine de Bordeaux (External link)
Toulouse: Transports en commun de l'agglomération Toulousaine (External link)
Taxis
Taxis are a common mode of transport in France, especially in the bigger cities. There are, for example, nearly 16,000 taxis in Paris. Taxis can be found at marked taxi ranks, booked online, over the phone or simply hail one in the street.
In order to determine if a taxi is available or not, you must refer to the alluminated white box situated on its roof: if it is lit red, then it's occupied; if it is lit green, then it's available.
Here are some guidelines for when you can't hail a taxi:
If it is less than 50m from a taxi rank.
If it is found in a bus lane.
If it is already reserved (signal box is lit white)
Since June of 2007 in Paris, a unique number to call (01 45 30 30 30) has been in place allowing you to call taxis equipped with a terminal. Through an automated assistant, you can choose which arrondisement and station is the nearest to you. If the station then doesn't respond, you will be automatically connect to a second or third in proximity.
You can equally reserve your taxi through internet and phone taxi services. In order to find out all the information oncerning the rates of taxis in France, please refer to the "tarifs" or rates section of the Taxis of France (External link) website as a guide. Rates will depend on the area, time of day, distance travelled and number of passengers for each trip.
Limousines and private cars
Do you prefer to get around in chauffeur driven cars? If so, then there are maany companies likely to offis this service, here are a few:
Bicycles, Roller And Segway ®
The city of Paris, just like many big cities in France, promotes the use of green engines and two-wheeled vehicles, as well as extending the lanes for cyclists and roller-bladers. A large-scale public bicycle sharing system is set up in several cities like Paris and Nice in France. The same system exists in Nice for cars and it will exist in the urban area of Paris (Autolib') in 2012.
Vélib' (External link) (from 1.70€/day) and Autolib' in Paris.
Vélos Bleus (External link) (from 1€/day) and Autos Bleus (External link) in Nice.
Parking For Coaches / Recreational Vehicles
The parking for tourism coaches and for recreational vehicles, including caravans and converted buses, is regulated. Before parking in a city or at a tourist site, please check with the local tourist office for more information on the regulations for that area...
travel using a particular means of transport
In this weekly post, we bring more useful content from the Macmillan Dictionary to English language learners. In this series of language tips to accompany the Real Vocabulary theme we look at how you can expand your vocabulary in English by using different words and expressions instead of core vocabulary items.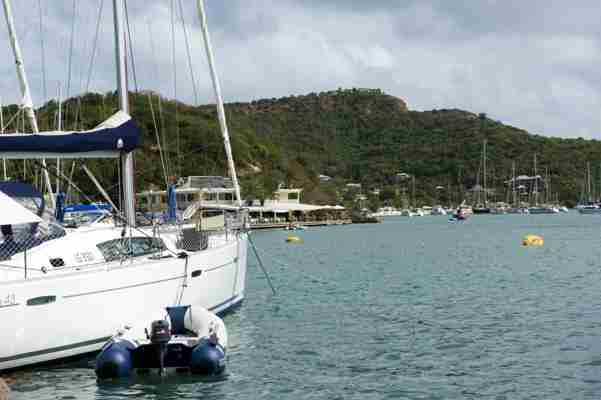 This set of language tips explores the words and phrases we use to describe movement. This week's tip looks at verbs that mean to travel using a particular means of transport:
drive to travel by car:
We usually drive to Italy but this year we're flying.
Italy but this year we're flying. Today I drove into work but I prefer to use public transport.
fly to travel by plane:
Sometimes it's cheaper to fly .
We flew from Amsterdam to London.
Amsterdam London. They flew into Heathrow late last night.
cycle to travel by bicycle:
She generally cycles to school.
We're going to spend two weeks cycling round Holland.
Holland. Cycling is fun and good for you.
To ask if someone knows how to use a bicycle, you say Can you ride a bike? not Can you cycle?
ride to sit on a horse, bicycle or motorbike and control it as it moves along:
a group of children riding ponies
He rides his bike to school.
If it is not specified what someone is riding, ride usually refers to horses.
sail to travel by boat or ship:
Sail to Greece aboard the SS Monterey.
They spent their holiday sailing round the Caribbean.
Did you know that Macmillan Dictionary includes a full thesaurus? This page lists more ways to say 'to travel in a vehicle'.
More language tips
Browse the list under the 'language tips' tag here on the blog for more useful language tips.
Would you like to improve your vocabulary? Follow our daily tweets @MacDictionary or visit our Facebook Page.