If you want to discover all the treasures France has to offer, you sometimes have to travel a bit. The country is well-equipped to take travellers from one point to another quickly. In some cases, some means of transport are more suitable than others. Here are a few ways of learning more about your options and the advantages of each option.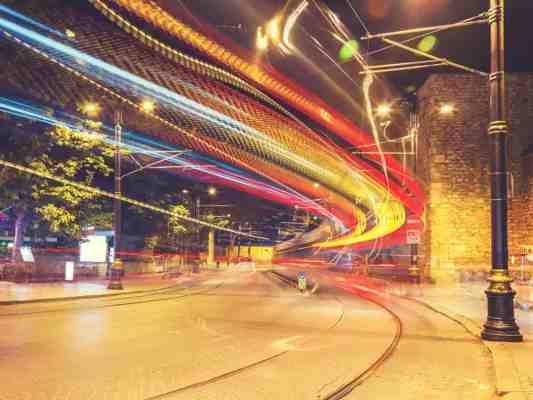 Plane
Internal flights are the best way to travel long distances without getting too tired. The plane is particularly effective when no connecting flights are required, a direct flight between the starting point and final destination. French territory therefore has a large air network that connects most of the large and medium-sized cities. The best-served airports in France are in Paris, Nice, Lyon, Marseille, Toulouse, Mulhouse, Bordeaux and Nantes, but there are many other cities that offer air connections.
The national airline is not the only one to offer domestic flights in France. Some flights are operated by low cost airlines. As no airline operating in France is blacklisted, security remains the same for all airlines and your choice will be based on prices, schedules, in-flight services and connection possibilities.
To board a plane, travellers must carry valid ID such as an identity card or passport. Minors must have their own proof of ID. They cannot fly on their parents' passport.
Very young children can benefit from services such as special seats or loan of a carrycot. Remember to state whether you are bringing a baby when booking the flight in order to facilitate the process.
Pets can travel on domestic flights, but must be in the hold. Check with the airline for terms and conditions.
Train
The train is one of the most commonly used means of transport in France because of its simplicity and extensive network. The country has a number of high-speed lines travelled by the famous TGV train, at speeds of over 300 km/h. These fast journeys go mainly to and from Paris. When available, these journeys are often a wise choice combining comfort, speed and direct access to city centres.
No ID is required to board a train. However, it is advisable to always carry ID, as well as any supporting documents that may be required for concessions based on the age or status of the traveller, for example.
Unlike on the plane, you don't need to check in your luggage when travelling by train. There is no maximum weight, and no surcharge is payable. However, it is essential to label all luggage, to avoid problems if inspectors find an abandoned suitcase.
Catering services are available on almost all TGV trains in France. Most of these have dining cars where you can buy food and drink on long journeys. The dining car also has facilities to heat food for babies.
Pets can travel on trains. However, you will often have to pay a supplement for this service. You must therefore specify the type and size of animal when booking in order to ensure you have the right ticket.
Europeans and foreign tourists can sometimes benefit from a pass to get discounted tickets. Check with a tourist agency in your home country. Be careful though, because these passes are subject to a quota you will need to book your trips in advance. The price of these passes can sometimes vary depending on the country you're travelling from, and some of them can also be used throughout Europe.
Bus
Less popular than air and rail over long distances, the bus is still a good way to explore the country. Bus stations in cities offer regular connections with the surrounding towns, and sometimes go to the other side of France. As the travel time is significant, it is important to bring drinks, snacks, reading material and entertainment. This means of transport can sometimes be an opportunity to meet other travellers.
While the bus is not always the wisest choice for long distances, it is much better for medium distances and often inevitable for short distances. Local transport services are indeed very often provided by bus.
Rental car
A rental car is the ideal mode of transport for travellers who want maximum freedom and independence. Driving also allows easy access to some tourist sites that poorly served by public transport. There are many car rental agencies throughout France, mainly near the train stations and airports, but also in city centres. For a surcharge, you can return your car to a different location from where you picked it up.
Your choice of vehicle category will depend on the number of passengers and the intended journey. The longer you have to spend on the road, the more important it is to choose a comfortable vehicle. Some optional extras are also available, such as GPS or a child's car seat.
In general, cars are hired by the day and for a set amount of kilometres that you should not exceed or you may have to pay extra. Similarly, the customer agrees to return the car in the same condition it was received, and with the same amount of petrol in the tank.
Motorhome
The motorhome offers even more independence than the rental car because it not only allows you to get about, but also provides a place to stay. Some firms offer the option to hire them on site, so you can sometimes avoid having to travel long distances to come to France. You can't park a motorhome just anywhere. There are special parking and service areas all over the country. To avoid disappointment, it's a good idea to find out where they are when planning your itinerary.
Most campsites in France offer spaces for motorhomes. The cost of staying at a campsite is slightly higher than the simple rest areas, but there are many additional services, such as access to a swimming pool.
At some tourist sites, motorhomes are not allowed in the car parks due to lack of space. Therefore, it may be necessary to check whether it is possible to access the places you want to visit with this type of vehicle before going there.
Hitchhiking
The 5 most common means of transportation in Greenland
By coastal ship along the west coast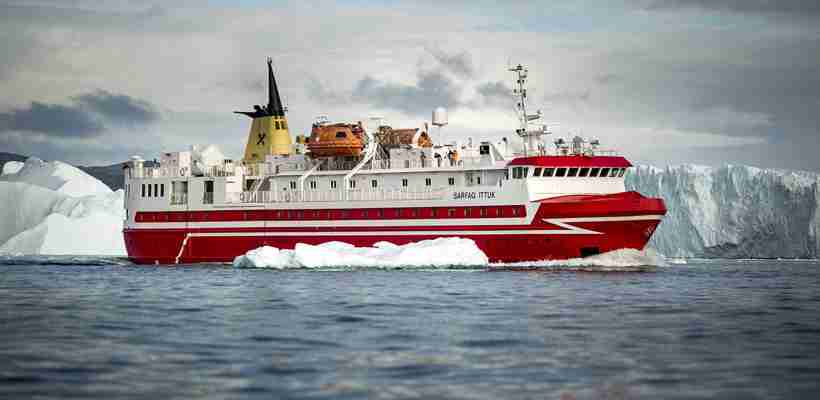 The coastal ship MS Sarfaq Ittuk is travelling north and south along Western Greenland. It is a lifeline for many of the small settlements on the coast. Especially the local population uses the ship. Many tourists also travel on a passage of the route and get themselves a huge experience. Imagine waking up in a cabin with a view of huge icebergs…
By boat from town to settlement
In Greenland, it is very popular to own a boat and for many even a necessity. A lot of the transport around the towns happens by boat. On a boat you can easily move around in coastal areas and today, all fishing is done by boat. Pretty much all tourists in Greenland get to go on a boat trip in a fjord, to a beautiful glacier or a settlement.
A number of Greenlanders own a leisure house. They would often be located beautifully on the inside of a fjord, and a boat is the only way to get there. What about a kayak? you might think. Today, this is a means to training and exercise.
By car in daily transport
There are tarmac roads in all towns in Greenland. That is why cars are popular and well used as transportation means, especially in the larger towns such as Nuuk, Sisimiut, Ilulissat and Qaqortoq. Even though towns in Greenland aren't huge, there are often a few miles from one end to the other. Obviously, the number of cars per inhabitant is much lower in Greenland than in other countries in the world. While around every other person in the US (53%) and the UK (47%) owns a car, it is only one in 20 people in Greenland (5,3%).
In the larger towns, you can go by taxi as well as by bus. In the smaller settlements, however, there are neither tarmac roads nor cars. The distances are so short, that you either can go from one place to the other or go by ATV- which is handy when transporting heavy materials.
Read here about how to travel by plane to Greenland.
Choosing Between Different Modes of Transport When Traveling
They say a journey of a thousand miles starts with a single step, but we thankfully now live in an age where we don't simply have to rely on our own two feet to get us around. Never has the world been so accessible thanks to planes, trains, vehicles, rapid transit, and more.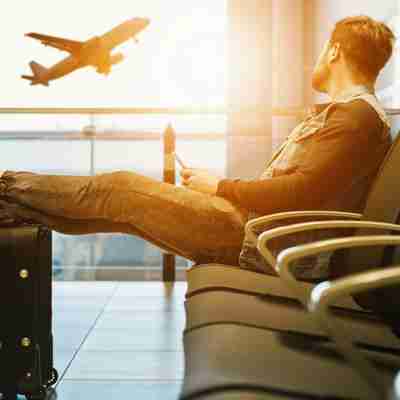 It may have been a long time since many of us have traveled, so in case you need to brush up on the pros and cons of various transport options you have when traveling, let's compare the top ways of getting around.
Choosing Between Different Modes of Transport When Traveling
Each mode of transport whether it be by land, air, or sea comes with its own set of advantages and disadvantages, and what works for one traveler may be a different story for another.
When deciding on which modes of transport will work for you, you must consider factors like the length of your trip, your desired comfort level, size of traveling group, mobility issues, amount of luggage, budget, and of course phobias.
So without further ado, let's get a move on to comparing the various transport options you are most likely to have while traveling.
Walking
It may not be the quickest way to travel, but you definitely can't beat the price. The best thing about walking to places is that there are no tickets to purchase and no timetables to adhere to. You can walk anywhere, at any time of day or night.
Many cities are pedestrian-friendly, and so long as you set yourself up in accommodation near the city center, you can usually reach most nearby top attractions quite comfortably. Most popular cities of course also offer up organized walking tours which are free.
Walking allows you to really get a feel for a destination and allows you to discover hidden gems you might otherwise miss on faster transport. Many people book trips that solely focus on walking, such as when embarking on famous multi-day treks like the Inca Trail or Camino de Santiago.
Cycling
One of the most eco-friendly ways to travel on wheels is via bicycle. It's also quite economical since bike rentals are far cheaper than car rentals and there are no additional fuel expenses. Additionally, in many cities it is actually quicker and easier to ride bicycles places than to drive.
You can simply rent a city bike to get to restaurants and attractions quicker than walking or can make biking a bigger part of your vacation such as when bikepacking or cycle touring. The great thing about biking is that it's suitable for most ages so long as you're relatively fit, and you can easily ride with small children and even pets in tow.
Many tour companies offer organized cycling tours in various destinations, some focusing on smooth paved roads while others are more rugged and remote off-roading rides. For trips where you will strictly focus on biking for your main transport, you are wise to travel light and maybe purchase some quality rack-mounted bicycle pannier bags or more modern bikepacking bags.
Driving
It's safe to say most travelers rely on vehicles for at least a portion of every trip. Whether you're hailing a cab, scheduling an Uber, or renting your own vehicle, this has become the most widely used mode of transportation for travelers worldwide.
There are a few cons of hiring a vehicle such as it being expensive, especially when you consider the added insurance, fuel, and parking costs. You may have to quickly get used to driving on the opposite side of the road and decipher road signs written in another language and you may need to book a rental far in advance for popular destinations during peak season.
Renting a vehicle is, however, one of the most comfortable ways to travel in terms of privacy and allowing you the freedom to travel at your own pace without restrictive timetables. There's no rubbing shoulders with strangers and it's much easier to carry shopping back to your hotel.
Of course having someone else do the driving for you such as a taxi or Uber may be best option when you don't really know a city well or feel the driving conditions may be too stressful or dangerous. This option may be more economical as well if you don't plan on driving places very often or very far distances, and you of course don't need to worry about having one too many drinks at the bar.
There's also the option of renting an RV such as a motorhome or campervan which will allow you to easily travel further afield while avoiding expensive hotel costs since your vehicle doubles as your accommodation. You also may benefit from having onboard bathrooms and cooking facilities which can help you save on meal costs while traveling.
Planes
Yes they may have tight security regulations, long waiting times, baggage restrictions, and a number of other inconveniences, but air travel still reigns supreme over car, train and bus travel in most cases.
Let's face it, when most of us think of travel we envision flights and searching online for the cheapest airfares. Flying is by far the quickest and most practical way to travel in most cases. It's often the only real way to reach international destinations without having to endure lengthy travel times on trains or ships.
Flying may be one of the most expensive ways to travel, but in many cases it's actually not that bad and if you consider your time as money than it's probably actually the cheapest way to travel. Comfort is usually pretty good on most airlines, and Business/First-Class seats and service can be downright amazing.
Plane travel is also extremely safe, with crashes and other accidents being extremely rare thanks to meticulous checks before flights. You are far more likely to get injured or die on the roadways.
Air travel also allows you to be productive while traveling as you can easily whip out your laptop and possibly even take advantage of in-flight WiFi. Most planes traveling internationally are also equipped with in-flight entertainment systems which offer up loads of movies, TV series, music, and games.
And as hectic as airports and getting to your gate can be, there are some truly beautiful airports that have become attractions in and of themselves such as Singapore's Changi Airport. This only helps to enhance the air travel experience for many travelers.
Helicopters
A more exciting air travel option is booking a helicopter flight. A helicopter is a great way to explore a city's sights from above for a unique perspective. You'll find many popular travel destinations offer quick helicopter tours that can easily be squeezed into your itinerary.
Helicopter charters may also be an option when it comes to travel and it may be less expensive than you may think. Not only has helicopter travel become more affordable, they also can land almost anywhere. This allows you to visit unique destinations not accessible by planes or close to airports.
Being able to access hard-to-reach areas means getting to experience places not affected by mass tourism. You'll also find the check-in process and security checks are much quicker than booking a normal plane flight.
Booking a helicopter flight is a great option for when you want to mark a special occasion such as a birthday, anniversary, honeymoon, or marriage proposal. They can also be beneficial in terms of needing a medical charter.
Motorcycles
Who doesn't dream of riding a motorcycle at least once? Traveling is a great excuse to tick riding a motorcycle off your bucket list and what better way to do it than rent a Harley.
In order to rent a motorcycle legally abroad, you'll likely need an unrestricted motorcycle endorsement added to your driver's license and possibly an international driving permit. Depending on where you travel, you may also need a motorcycle license to ride a scooter/moped or may be restricted to an engine size of 50cc or less with a normal license.
Remember that just because a company may be willing to rent you a bike or scooter without a proper license doesn't make it legal and you could end up facing fines if caught and you won't be covered by your travel insurance in the event of an accident or injury.
Always make sure to wear a helmet and proper protective clothing. You should also be an experienced motorcycle rider when riding overseas. Driving laws in some countries may not be as strict or adhered to and this can lead to more dangerous conditions than you are used to back home.
Traveling by motorcycle can come with a number of benefits including being more fuel efficient than a vehicle, getting discounts on certain motorways, and possibly finding easier parking. You may want to consider shipping your own bike overseas when planning a long journey across multiple countries as it can sometimes be difficult finding bikes with engines larger than a 125cc.
Buses
Buses are one of the most cost-effective ways to travel, but you'll likely end up paying for it dearly when it comes to forgoing comfort. While there are nice buses out there, there are far more that are pretty dull or downright depressing in some locations.
They can often be jam-packed and may be lacking air conditioning and bathrooms, even on long haul routes. Short bus journeys around town on public buses may be bearable and hop-on-hop-off buses can be fun at times, but overnight sleeper buses can sometimes be brutal despite being able to recline and saving on paying for a night's accommodation.
Whereas some destinations may still require you to carry change around for the bus, many countries are now accepting contactless payments via credit cards and apps. Some are now also equipped with WiFi.
Trains
Trains are a great way to experience places which many people don't get to see or may be too dangerous or grueling to drive through such as The Ghan through Australia's hot and arid Outback, VIA Rail's journey across the rugged Canadian wilderness from Vancouver to Montreal, or the Trans-Siberian Railway.
Aside from plane travel, trains are also usually the next fastest way to travel thanks to not having to wait in traffic or being held up by road construction. However, train routes often do cover quite a lot of ground with few stops so it may not be great if you don't like being cooped up for long periods.
Of course train travel comforts and overall experiences can vary greatly depending on where you're traveling and which class ticket you have. You may be rewarded with exceptional scenery from a luxurious rail carriage complete with fine dining, or may be stuck sleeping on an uncomfortable seat that doesn't recline eating a bag of chips you packed yourself.
Train trips can be everything from a few hours to journeys that last several days, some being simply a way of getting from point A to Point B while others are carefully planned travel experiences with unique off-train experiences included with the trip.
One bonus with train travel is that most have bathrooms onboard which is great if you happen to have IBS or other issue which requires you to have easy access to a loo. And some newer trains offer free WiFi like buses.
Boating
You don't necessarily need to book a cruise to incorporate boating into your travel plans. Many cities have boating as part of their public transportation such as ferries and water taxis. There are also many island destinations that are only serviced by ferries, as well as popular attractions around the world that are only accessible by boat like Alcatraz or the Statue of Liberty.
Getting out on the water will allow you to get a unique view of a city and you can often even travel between two different countries in a short amount of time. The vessel itself can be an adventure, with seemingly endless boating adventures available such as tall ship cruises through the Caribbean, junk boats in Southeast Asia, Venice gondolas, or a catamaran in the Great Barrier Reef.
There are then cruises which allow you to basically come aboard and then leave all the travel planning to the crew. You get to travel with your accommodation, entertainment is free, shopping is available, and you may not have to pay for any meals.
There are plenty of cruise options to suit different travelers whether you're after a luxury experience on a mega cruise ship or an adventure cruise on a smaller ship with few passengers such as those visiting the Arctic and Antarctic.
A few drawbacks of sea or river travel to be aware of include seasickness, overcrowding in some cases when speaking of ferries, potential sickness outbreaks which can confine you to your cabin, and missing out on ports of call due to bad weather.
Mass Rapid Transit
One sure way to reduce your carbon footprint while traveling is to use mass rapid transit. Most popular big cities offer some sort of metro, subway, tube, or underground and this is probably the safest mode of ground transport while traveling.
Mass rapid transport is also usually quite economical, surprisingly clean, and fairly easy to locate stops and find where you need to go. It's also extremely punctual and therefore reliable in terms of getting where you need to go when you need to get there.
Cities like London, Paris, Tokyo, Singapore, and New York all have extensive rapid transit systems in place that will allow you to quickly and easily make your way to many of the top attractions, restaurants, and hotels.
The one big drawback of rapid transit is that it's definitely not quiet or private. You can expect it to be usually crowded and often a bit hectic.
These may be the most readily available ways to get around while traveling, but there are many more ways to explore this world. Some more unusual ways to travel include bamboo trains, horseback riding, dog sledding, ziplining, suspension railways, hydrofoils, paragliding, tuk-tuks, funiculars, or a hot air balloon.