Days: 1 day
Play: free travel, petty bourgeoisie, food, special topic, photography
The author went to these places
Melbourne
Australia
University of Melbourne
Lai Kung Street
Hall
Melbourne Town Hall
city square
Bourke
Flinders
South Melbourne
Yala River
Berkeley
Richmond
Fitzroy
St Kilda
St Kilda
Prachuap Khirikhan
Published at 04:48, August 6, 2013
Senior travel enthusiasts who have lived in Melbourne for a long time have lived next to "Little Italy" for more than eight years. They tell you about the life state of Melbourne influenced by coffee, and reveal why Melbourne people can't live without coffee, feel the fragrance from "Little Italy", and throw away the so-called delicious food strategy written by tourists, Take you to the 10 most popular local coffee shops!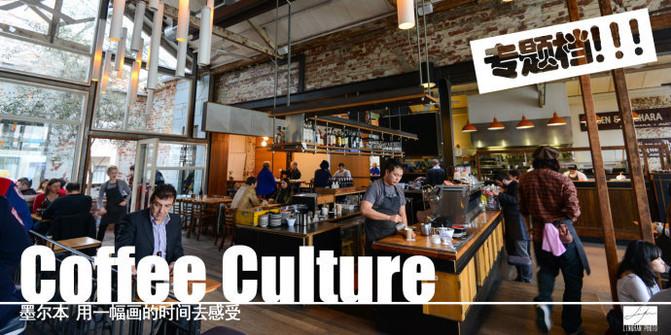 The remaining Italian immigrant block is in Carlton, which borders on the north of Melbourne. Carlton, with the main campuses of the University of Melbourne and the Royal Melbourne Institute of technology, is also the place where I have lived in Australia for nearly nine years. Since I first came to Melbourne, I have moved many times, but I have not changed the zip code. Besides the convenience of going to school before, I still haven't moved out after graduation. I just like the atmosphere of this block. The quiet old street is flanked by Victorian two-story houses, many of which have now been converted into restaurants, most of which are concentrated in the famous Lygon street. This street is well-known to all Melbourne people. Among them, the section with the most dense restaurants is called "Little Italy", which extends to Victoria Street in the south, Elgin street in the north and several adjacent streets. This is a leisurely and loose place, which is different from the busy urban area on weekdays. When walking on the street, I sometimes hear the restaurant owner shouting with a strong Italian accent. Yes, this is the birthplace of Melbourne's world-famous "coffee culture". Coffee was brought to Australia as early as the British colonial period. However, in view of the British attitude towards food, the taste and workmanship of coffee at that time were very rough. It was only after World War II that a large number of Italian immigrants came to Australia and brought their espresso and espresso machine that the coffee age in Australia was started, It is said that the place where the British cook is hell, and the place where the Italians cook is heaven. The descendants of Italian immigrants settle down in Carlton district. The efforts of several generations have made Melbourne a famous coffee capital of the world.
When it comes to culture, Melbourne's coffee is more than just good taste. Coffee is no longer just a drink in Melbourne, but a tool for emotional communication between people. It's just like Chinese people get together to drink. Melbourne people drink in bars on weekends and at night, and they spend their days on coffee. We are used to meeting and asking, "have you eaten yet?" and Melbourne people say, "do you want to have a cup of coffee?"( Do you want to have a cup of coffee together), similar words include "let's have coffee another day" when you are polite, office workers go out for lunch and colleagues say "do you want me to bring you a cup of coffee?" The other party may order a cup of hot chocolate or juice, but when they ask, it's all "coffee", just like we say "go to dinner together" and eat more than "rice". Melbourne people, coffee everywhere. In the morning, even if you are in a hurry, sitting on the tram or train, you have a cup of coffee in your hand; In the morning, I have breakfast in the city. I read the morning paper in the street restaurant, and I have a cup of coffee in my hand; Weekend dinner with friends, early in the corner and others, idle nothing, there is a cup of coffee in hand; In the University, students work in groups or tutors talk to students about their homework. They sit down in a cafe near the school and have a cup of coffee for each person. Because it is adjacent to two universities, there are so many faces of students in the cafes. Therefore, the cafes have become the first choice for Melbourne people to get in touch with each other. They can talk about everything and have coffee. You can sit down and drink a cup of coffee, or you can take it in your hand and drink it while walking. You don't have to sit down like you do when you have a meal. You have to wait when there are many people, and you don't need to order a cup of coffee together. It can be any time between sunrise and sunset. This is the convenience of coffee. After nightfall, some brunch shops and cafes close down, Restaurants and desserts continue to open, and there is still room for coffee. In Melbourne restaurants, after you finish your meal, you will be asked if you want to drink anything else. Similarly, at the breakfast place, when you just sit down, the waiter will ask you what you want to drink first, and then slowly look at the menu.
There are thousands of coffeehouses in Melbourne. Everyone has their own favorite coffee shop. They have their own fixed places to go out for breakfast or have afternoon tea with friends. No matter they are hidden in alleys or in abandoned factories with insignificant appearance, every coffee shop has its own regular customers, and many times they are still in an endless stream, Even if the store is too small, I'm willing to wait outside for more than ten minutes. Many people even have their own professional Barista. "Barista" is a word originated from Italian, which seems to be a part of Melbourne's coffee culture. This proves the importance of Italian immigrants to Melbourne's coffee culture. Many well-known coffee shops will hire a professional barista, who knows how to make good coffee. This is absolutely the same job as a chef and pastry chef.
In this way, the frustration of Starbucks in Australia was not so difficult to understand. In the new millennium, Starbucks entered the Australian market with full confidence. In 2008, Starbucks announced a substantial divestment. In just eight years, the number of stores in Melbourne decreased sharply to three, mainly due to foreign tourists and students. For Moore himself, who is particular about coffee taste, Starbucks's operation form like fast food is not to their taste, just like letting people who know how to drink tea and tea ceremony have a cup of tea made with tea bag. Even in this form of fast food, there are local brands like Gloria Jean's, so Starbucks has no market. Interestingly, Starbucks failed in Italy and Australia, which to a certain extent shows the far-reaching influence of Italy on Australian coffee culture. Like morning tea, sushi and pizza, coffee, a foreign culture, has taken root and sprouted in this multicultural paradise of Australia. For nearly a century, it has been deeply rooted in this land and is known as part of the characteristic culture of Australia, especially Melbourne.
So every year, Australia's "the age" times will produce this year's coffee guide "good caf é guide" every year, and carefully select the top ten of the year, including the best cafe, best coffee, best new cafe, best food cafe, best small cafe, The best boutique roaster, the best brew bar, the local hero, the best barista, and even the hall of fame. Like Michelin's restaurant, a good Melbourne coffee shop uses the time's own rating: three coffee cups are the best, The next is two, the lowest rating is at least a cup, like Michelin 3-star to a star.
There are a lot of recommendations about Melbourne coffee shop written by travel enthusiasts on the Internet. In fact, everyone has his own most satisfied coffee shop. In a city full of coffee shops, it's hard to say which one is really the best. Many coffee shops are popular on the Internet because of their history or unique decoration, and the local people in Melbourne are not flocking to them. Even the time's best coffee shop takes turns. Every year, the best restaurant and the best coffee are different. Here are 10 restaurants that I personally and my friends around think are the most popular. We all look at the ranking of this local official media, and then try our own experience. We should not be wrong.
1.Auction rooms: time's top coffee shop of the year
地址:103-107 Errol Street,North Melbourne VIC 3051
2.Hardware Society: the most famous breakfast in downtown Melbourne
地址:118-120 Hardware Street,Melbourne VIC 3000
3.Brunetti: the big brand of "Little Italy"
Address: 380 Lygon street, Carlton Vic 3053
Level 3, Myer Melbourne, Bourke Street, Melbourne Vic 3000
214 Flinders lane, Melbourne Vic 3000 (City Plaza store)
1-3 Prospect Hill Road, camperwell Vic 3124
4.St Ali Coffee Roasters:自主烘焙的年度最受欢迎咖啡餐厅
地址:12-18 Yarra Place,South MelbourneVIC 3205
5.Three bags full: coffee shops in the ruins of the old city around the city
Address: 3067, 60 Nicholson street, Abbotsford, Victoria
6.Chez Dr é: coffee shop dessert expert with Michelin Chef
地址:287 Coventry Street,South Melbourne VIC 3205
7.Seven seeds: Master Mo's first choice of coffee shop
Carlton VIC 3053
8.Manchester press
地址:8 Rankins Lane,Melbourne VIC 3000
9.Brother Baba Budan: an encounter between a group of chairs and coffee
If you want to go to Manchester press, you must first see this "BBB", that is, brother Baba Budan, because this coffee bar is at the corner of Rankins lane. Compared with other coffee restaurants that can serve breakfast or even lunch, this coffee bar has a much smaller area, but when you look up when you enter the door, you will be attracted by its unique design. There are many wooden chairs hanging on the roof, It adds a lot of fun to the small space. In addition to coffee, there are simple pastries in the shop. This small coffee bar belongs to seven seeds, and it also sells seven seeds' coffee beans on behalf of customers. The small store reflects Moore's insistence on coffee. The insistence is that no matter how small the store is, it can make good coffee. The insistence is that such a small store can buy and go, If you are tired of work, you can slip out and buy a cup of coffee. You don't need to stay too much. There is a magic date between coffee and chair here. Who will you meet if you don't stay too long.
地址:359 Little Bourke Street,Melbourne VIC 3000
10.Le Miel et la lune: tranquility and freshness in breakfast of Little Italy
330 cadigan street, Carlton wick 3053
In addition, there are many good coffee shops. The coffee shops in Melbourne can not be said to be "hundreds of thousands", but should be "thousands". The famous Flinders lane, degraves street and centre place in the urban area are places where people gather for coffee and dinner in the urban area, It's also the place of the "alley coffee" passed down from mouth to mouth. Here, we not only taste the coffee, but also experience the characteristic culture and unique urban humanistic atmosphere of Melbourne alleys. Richmond and Fitzroy in the east of the city, St Kilda in the south of the city, and South Melbourne in the southeast, There are many coffee shops along the line from Prahran to South Yarra. Tourists who have been to Melbourne have also recommended degraves espresso bar, which is located in degraves street, the "coffee alley". It is said that Pellegrini's espresso bar has the longest history. It has the cup of truth who was named the best Barista of the year in 2013, Market Lane, the "coffee lab" in David Jones department store, top paddock, two birds with one stone and Coffea in Victoria Market, Located in the State Library of Victoria, Mr Tulk is full of books, and Laurent patisserie is also on the streets of Melbourne.
Degraves Espresso Bar:23 Degraves Street,Melbourne VIC 3000
Pellegrini's Espresso Bar:66 Bourke Street,Melbourne VIC 3000
Cup of Truth:12 Campbell Arcade Degraves Street Subway,Melbourne VIC 3000
Market Lane:176 Faraday Street,Carlton VIC 3053(卡尔顿店)
109-111 Terry street, Melbourne Vic 3000
Shop 13,Prahran Market,163 Commercial Road,South Yarra VIC 3141(南亚拉店)
Sensory Lab:297 Little Collins,Melbourne VIC 3000
Top Paddock:658 Church Street,Richmond VIC 3121
Two Birds One Stone:12 Claramont Street,South Yarra VIC 3141
Coffea:519-521 Elizabeth Street,Melbourne VIC 3000
Mr Tulk:328 Swanston Street,Melbourne VIC 3000
Laurent Patisserie:360 Little Collins Street,Melbourne VIC 3000
The coffee culture in Melbourne is also the life state of Melbourne people. There is leisure in the busy, slow in the mentality, and leisure in the mood, which should be the quality of life. When the weather is fine, you can bask in the sun. The breeze blows the trees on both sides of the road, making the leaves rustle. Occasionally, seagulls and pigeons sing. Naughty children chase after you. Close your eyes, only smell the aroma of coffee, hear the sound of the city, whisper in the ear, this is life.
More Australian scenery and travel notes, welcome to my microblog: @ Linghan snow, add a follow~~~
My Sina blog is "Ling Han's heart travels to the end of the world", http://blog.sina.com.cn/linghanphoto
Friends who have instagram can also add my instagram: linghansnow, thank you!!!