Days: 23 days
Time: February
Per capita: 24000 yuan
With whom: parents and children
The author went to these places
Great Ocean Road
Melbourne
Chinatown
Victoria Art Center
Federation Square
Flinders Street Train Station
St.Paul's Cathedral
Melbourne Cricket court
melbourne museum
University of Melbourne
Yala River
War Memorial
Royal Botanic Gardens
Old Capitol
Captain Cook's Cottage
Shufen mountain
Melbourne Zoo
St Kilda
Royal Arcade
Block Arcade
Churchill Island Heritage Farm
yarra valley
Melbourne Aquarium
Immigration Museum
melbourne central
Collins Street
Wananbur
Sunshine Strawberry Garden
Published on November 26, 2015 14:33
Once again see great travel notes to share with you, admire Lou Lou's perseverance, remember so detailed, I hope you will like Oh, follow the landlord as if you personally feel the same, bang bang!!!
Old practice, first of all, a few pictures: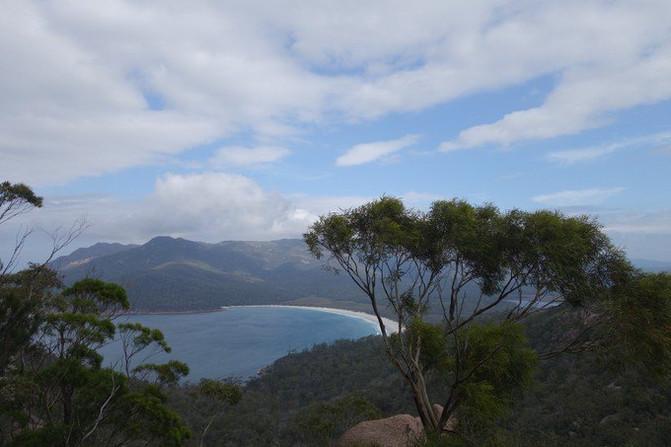 Last year, I had been plotting a trip during the Spring Festival. When I thought it was going to abort, I didn't think about it. Just after the double 11, I saw a cheap air ticket and decided to go to Australia. Then we need to get visa and strategy. As for how to visa and strategy, I don't explain in detail as usual, but just mention a few points I feel from it for your reference.
Visa: 1, the family sign is better. 2. I don't care how much money I make, but I can afford this trip. 3. The information must be true. 4. If the city is not in Beijing and Guangzhou, if the signing is more troublesome, it is suggested to express directly to Shanghai, which will save some time. My family travel information is complete. I sent it to Beijing directly. As a result, it was sent to Shanghai by Beijing visa center, which delayed three days. If you're not in a hurry, you're free. Telephone cards: 1. Optus (o-card for short): they are sold at the airport, but if they arrive in the evening, they will close down. They need to buy yes optos card, and the signal is slightly better. Recharge 7-11 sell, at least five days at a time, is also 10 Australian dollars. Come back and follow the steps on the machine, it's easy to recharge. The steps are as follows: (1) when you buy a ticket from 7 to 11, you will print a small ticket with a pin code on it. (2) go back to the hotel or the place where you have access to the Internet to activate the sim. It is said that you will receive the activation short message after 2 minutes (generally many people in China will have free cards, which is usually activated). (3) after activation, the website will prompt you to choose a set meal, I chose the scheme of 2 yuan a day (2 yuan a day excluding international toll) (4) recharge immediately, input the pin code on the ticket, and the system prompts that the recharge is successful (5) Note: as long as you start using it on the same day, you can immediately make it the first day ★ if you buy it yourself, it's easy to open it. After you buy the card, you will give a small note of opening instructions in English. Direct hit 555, choose a few 1, 2 and so on, and then choose 2 Australian dollars a day package options OK. In the middle of a big piece of nonsense, and then will give you transfer artificial station, ask you a few names, address to keep the hotel can. You can open it directly( If you don't have a high demand for traffic, you can consider buying the package of Optus Connect 4 less for $10, plus $5 to buy 500MB traffic. It's only one cent and one minute for this package to go back to China. Local telephone is free within 10 minutes (for your reference) 2. Telstra card (referred to as T card for short) https://www.telstra.com.au/mobile-phones/activate Registered website https://www.my.telstra.com.au/myaccount/home Payment website, Bank of China credit card, you can pay directly in China. One day, the o-card costs 2 Australian dollars and 500 meters of Internet traffic. It's very cost-effective, but in Dayang Road, the signal is poor with outlying islands. T card is the cheapest 28 days 30 Australian dollars, a total of 800m traffic, but the signal is good, but really to the Cradle Mountain and other national parks, it is still no signal. As for which one to choose, you can choose according to your itinerary. Some accommodation has free WiFi, while others don't. You can ask about your accommodation. But I think in a foreign country, if there is no network, sometimes it is very blind, mainly because there is no one to see. 3. For dialing, whether it's Australia's local calling card or China Mobile / Unicom's international roaming phone, dial China's phone number from Australia: 0011 + 86 + city code (remove the previous 0) + personal number. Call Australia from Australia: dial the number directly from the city; For those who call other places, such as Sydney and Melbourne, add an area code, that is, 03 + phone number; If you call anyone's cell phone anywhere in Australia, you can dial his cell phone number directly( If you don't want people to see your mobile phone number, add 1831 before the number you dial. It's called CND blocking prefix. It's 1831 + the number you want to call. I haven't tried this before http://www.nswtrainlink.info/http://www.railaustralia.com.au/index.php I like to go to a place and experience the beauty of a place Jetstar: http://www.jetstar.com/cn/zh/home The Chinese website, with Chinese customer service, is cheap. The plane flies steadily and punctually. The luggage weight limit is 7kg (more than 7kg luggage needs to be purchased separately). It is a cheap flight under Qantas. Four out of the five flights in Australia are the best choice. As for whether the luggage weight limit is strict or not, I can only say that I have failed to catch up with the matter of personal character, but as far as I know, many friends have caught up. 3. Virgin Australia: http://www.virginaustralia.com/au/en/4 , Hu hang: http://www.tigerair.com/sg/en/ It's also a low-cost airline. I heard that it's very late, so I didn't choose. 5. Qantas: http://www.qantas.com.au/travel/airlines/home/cn/en The price of Qantas, the last choice in Australia, is expensive. The checked luggage is 23kg (the ticket directly includes the luggage fee). Because my last flight was from Hamilton Island to Adelaide, there were few flights and I didn't want to be too late, so I decided Qantas. It was also very punctual, but I didn't expect to encounter a storm when I was connecting in Sydney, which delayed for an hour and a half. Machine meal is almost no meal, compared with Jetstar, I feel a great loss. 6. Price comparison website: http://iwantthatflight.com.au/# Car rental: price comparison website: http://www.apollocamper.com/reloc-adelaide.aspxhttp://www.vroomvroomvroom.com.auhttp://www.campertravel.com. Au / 1, Hz: https://www.hertz.cn/rentacar/reservation/2 Apollo: https://bookings.apollocamper.com/Search/WWAPMHCO3 , RV: http://www.aussiecampervans.com/result/1/3/11/3/1/2015/3/7/2015/7/others/4 、 http://www.drivenow.com.au/5 、 Redspot: https://www.redspot.com.au/6 、 Avis: http://www.avis.com/car-rental/avisHome/home.ac7 、 Car rental: http://w.zuzuche.com/ Related: 1. Map search http://www.google.cn/maps/ @39.1250317,117.2955322,10 zhttp://www.ditu6.com/2 Weather information: http://www.weatherzone.com.au/ Time difference: major cities in Eastern time zone: Melbourne, Sydney, Canberra, Brisbane, gold coast, Cairns, Hobart. Major cities in central time zone: Adelaide, Alice Springs, Darwin. The main city in the Western time zone: Perth. 1. Eastern time is 30 minutes earlier than central time and 2 hours earlier than Western time. 2. From the first Sunday in October to the last Sunday in March, Melbourne, Sydney, Canberra and Hobart implement summer time one hour earlier. 3, Gold Coast 2 hours early other: Australia's local emergency telephone number is only one number: 000 (police, ambulance, fire engine) telephone number inquiry desk 12344 Chinese Embassy in Australia address: 15 coronation drive, yarralumla, act 2600, Australia country number: 0061-2 telephone: 62734780 Fax: 6273487862735189 website: http://au.china-embassy.org 、 http://au.chineseembassy.org Email: chinaemb_ au@mfa.gov.cn Address of Chinese Consulate General in Sydney (Australia): 39 Dunblane street, Camperdown, NSW 2050, Australia Tel: 0061-2-85958002 0061-2-85958000 (recorded telephone) fax: 0061-2-85958001 website: http://sydney.china-consulate.org mail box: webmaster@sydney.chineseconsulate.org Address: 75-77 Irving Road, Toorak, Melbourne, Victoria 3142 Tel: 00613-98220604 (visa), 98246450 (Office) fax: 00613-98220320 website: http://melbourne.china-consulate.org 、 http://melbourne.chineseconsulate.org Email: chinaconsumer_ mel_ au@mfa.gov.cn Pre trip strategy: at the beginning, it must be at a loss. First, go to see your finished product strategy, then look at the map, choose the place you are interested in, and then check the route to see how to adjust. 1. Domestic aircraft in Australia: recommended Jetstar. Highlight: cheap, on time, smooth take-off and landing. As for everyone's concern about checking luggage, I can only say with pride: it's a matter of personality. I haven't met any of them. I had to weigh them one by one before boarding the plane at Brisbane Airport and tie them with red stripes. My two boxes, one 9kg and the other 8:00kg, were tied with red stripes without saying anything. The rest have not been investigated. I also met friends who were checked during the same period. According to my observation, it should be a spot check, so I should consider the weight of luggage. However, I heard that the Gold Coast luggage inspection is strict( Note: there is no hot water in Australian airport; After the security check, there is no place to draw water. The domestic machine can bring water without checking< 2. Accommodation in Australia: accommodation in Australia is relatively expensive. Airbnb, booking, Agoda and Wotif are all available. I think booking can be cancelled at any time, but I heard that Agoda will be cheaper. If you find that the price has been reduced after booking, you can go directly to the booking customer service and adjust the price. You can book your accommodation in advance, or you can go there and look for it again. It depends on the off and peak seasons, as well as the places to go, and comprehensive consideration( Note: I will introduce my accommodation in detail in the itinerary for your reference) 3. If you plan to go to the seaside to sail, you should prepare the medicine for seasickness. It may not be possible to use it, but you should be prepared. Generally speaking, when going to scenic spots, the boat will drive slowly and will not feel dizzy. If you feel dizzy, just go outside and blow the sea breeze. On the return journey, the ship will increase its horsepower, and the symptoms of seasickness are more obvious. 4. My friend who is sitting in a hot air balloon is really tired and needs physical strength. Good morningDinner starts at about 9:30 after sitting in a hot air balloon. Even if you take something with you, you don't have time to eat. People are not allowed to eat in the car; It's 11 o'clock when I get back to the city. It's gone in the morning. The time is arranged. 5. Tickets can be purchased from the tourist information center( It's the government that marks it.) 6. Feeder car: http://www.con-x-ion.com/7 , Hamilton Island: http://www.whitsundayscenicflights.com.au/8 Youth hostels: http://www.yhachina.com/index.php?hostID=1 It is said that there are YHA cards, some entertainment items and youth hostels with discounts of 50 yuan a year. If it is not for the total going out this year, it is not very suitable, If you need a friend, take the calculator and press it. 9. As for the tax rebate, let me finish. 10. The route is roughly as follows (to be more specific later): Melbourne (3 nights) - Tasmania (5 nights) - Sydney (1 night) - Brisbane (1 night) - ailley Beach (2 nights) - Hamilton Island (1 night) - Adelaide (1 night) - Kangaroo Island (2 nights) - Ocean Road (4 nights) - Melbourne (1 night) (Note: because I am in and out of Melbourne, You can only draw an ellipse along the east line. If you can choose not to go in and out of the same place, it will save time and effort. However, the ticket price may be higher, and there is a risk that cheap flights will be cancelled. You can weigh it yourself.) ok, that's about it. I'll intersperse the rest in the strategy( Don't rush, update slowly, new travel notes update is not familiar, relatively slow)
One day, we should pay back the travel we owe ourselves. Every year, go to at least one place you've never been before. Tourism does not care about the key points, but about the people and things on the way, as well as those beautiful memories and scenery. I long for a trip without a deadline, stop and go, with my parents, no worries. The fear of the unknown, the nostalgia for comfort will prevent us from becoming an adventurous traveler. However, when you make such a choice, you will never regret it. Even so, it's hard to take that first step. Travel is to go from where you are tired of living to where others are tired of living. The best travel in life is to find a long lost feeling in a strange place. The greatest advantage of travel is not how many people you can see and how beautiful scenery you have seen, but walking and suddenly recognizing yourself again in a chance. On February 15, 2015, bunny was an unlucky rabbit. On the day of departure, gorgeous Lidi had a fever. The reason was: too much force and wind. I'd like to remind you not to be too tired before going out. What's the matter? If you don't think carefully, you won't leave it outside. But rabbit wants to be considerate as much as possible, so that rabbit parents can be more comfortable in a foreign country. The result is sad. I was feverish that day. When I got home from work, it was raining. I couldn't get a taxi. I took the subway. I was in a hurry. Fortunately, I got to the airport bus. I arrived at Beijing airport in three hours. I sat at the airport until 11:30 p.m. from less than 9 p.m. and then checked in by security. At 2:30 a.m., the plane finally took off at the same time. As a result, the runway was so long, After walking for a long time without stopping, I suddenly found that the plane had just crossed the bridge. Under the bridge, there were speeding vehicles. If the window of the opposite house was pushed open at this time, the wing would be cut off. Rabbit worried and asked his father: we won't go to Melbourne like this, will we? Rabbit father is also a will not comfort people, said: that can not be prepared! Then the father got the praise of the two white eyes. Last year, Malaysia Airlines lost contact with the company. A few months ago, Air Asia crashed. The audacity of the bunny family was that they would sit on Air Asia without buying any insurance. The father of the bunny said: anyway, when we are together, it's no use if there is an accident. Li is such a reason, but rabbit knows that rabbit's father takes money fans as the premise, hum. However, rabbit is confident, with rabbit will not have a problem. On the plane, bunny can catch up to see the sunset, hold one and go on sleeping
Bunny has been on Xiamen Airlines (wakaka, the most beautiful stewardess, we must mention that this is what Bunny has always thought), Air China, port airlines, Cathay Pacific and China Southern Airlines. This is the first time to take the Asian airlines. I feel that the technology of the Asian Airlines plane is excellent. It doesn't lift up like a ladder when taking off, which makes people feel uncomfortable. When landing, it doesn't feel like a hard landing, 128 likes( Shhh ~ ~ ~ Bunny heard that it would be comfortable to take the seat after row 44 on Air Asia. Bunny didn't know in advance, and always sat in row 20 or so.) It's hard to have a fever all the way. The rabbit mother said that when it was high, it had to be 389 degrees. Rabbit dad is not obedient. It's cold on the plane, especially in the aisle where the wind is strong. It's even colder when you want to sleep. Rabbit dad only wears a pair of autumn pants and a pair of windproof pants. It's really not obedient. Rabbit can only lie on rabbit dad's legs in the name of discomfort, so that rabbit dad can be much warmer( Note: when you go to play in summer in winter, you must not be afraid of too much luggage and heavy clothes. Otherwise, the air conditioning of cheap flights can not be ignored, especially in the aisle. Of course, you can buy blankets on the plane for the moat. If one is not enough, you can buy n) February 16, 2015 was like this. I felt sleepy and didn't feel long, Air Asia meal is not bad, but also not delicious (it is said that Air Asia's instant noodles are very delicious, interested friends can try and then come back to tell Bunny about it) 9 am landing in Kuala Lumpur Airport, there is a car can then go to the place you want to go, gray often convenient, can speak some English say a transfer, will not say to see the ticket, people will know where to send you. After several security checks, I had to take off my shoes and finally confiscate the mineral water from the plane. Don't you know how precious cheap aviation water is?! Rabbit is weak and doesn't want to move. He has to buy a cup of hot water if he wants to drink it. It seems that different stores ask for different money. When he comes across a cup of hot water, it's too expensive, but he has to drink it. Fortunately, it can be brought to the plane. After staying for more than 4 hours, we set off again and arrived at 0.05 local time in Melbourne. On February 17, 2015, I got off the plane. The warm air made mother rabbit admire: it's so beautiful. I want to ask: did you see the magic horse? Look at the lights at best. However, it is estimated that the rabbit mother is praised for the warm and moist feeling of others. When you get out of the airport, take the map brochure in Chinese and English. There are some scenic spots' coupons after it. Remember to take the English one. There are coupons only after English. Of course, it's very likely that you don't have any pamphlets when you come out. You may be taken out by others. Don't worry. I also saw the pamphlets with coupons in Melbourne tourist center. Go there and find them. We went to Shenbao intersection because we brought instant noodles, which we specially brought. On the one hand, we were afraid that it would be night when we arrived in Melbourne, or if we were hungry at any time on the plane, we could eat them. On the other hand, we wanted to take instant noodles to Shenbao intersection. In fact, there were fewer and faster people queuing at Shenbao intersection, and Australians thought that you wrote a statement that you were honest, As long as you tell people that it's instant noodles and you don't have to check them, it's a bit more troublesome for them not to declare. Sometimes they will encounter police dogs or open bags to check. You can take SkyBus out of the airport (24 hours, one-way 18 Australia) and go to the Southern Cross station in the center of the city. It's very convenient. If there are three or more people, it's cheaper and more convenient to take a taxi. Melbourne CBD does not recommend car rental, because there are many people, some of them are on their own, and there are trams, so it is not convenient to park. What's more, Melbourne's CBD is not big. In fact, there is no problem with the rampage. If you have confidence in yourself, learn the video "code of practice for motor vehicles and trams to use the road together" before driving http://www.tudou.com/programs/view/R5GPkcaskXI/?qq -pf-to=pcqq.group 。
The rabbit mother was very satisfied with the accommodation, because the location was amazing. The landlord was still waiting for us at two o'clock in the morning. I bought a pair of lambs in China and gave them to the landlord
The rabbit mother was very satisfied with the accommodation, because the location was amazing. The landlord was still waiting for us at two o'clock in the morning. I bought a pair of lambs in China and gave them to the landlord
8 yuan each. I always take it with me. I want to see who is good and who can help us. Or if I am sorry, I will send a couple to others. If I can't send it out, I will keep it myself. This year is the birthday of father rabbit. I like this lamb and its workmanship is good. In Australia, some tour items have to be reported to tour groups, so in China, I chose any tour. As the total amount reached a certain amount, I was given a Melbourne pick-up card and a 20 day o-card. I heard that the o-card signal was not very good before, because we have to go to Kangaroo Island, Tadao island and Dayang road. These are places where the signal may not be so good, so I recharged the t-card at home for a month to prepare for a rainy day. As a result, when I got off the plane and contacted with the o-card, I said a lot about pressing 1, 2 and 3, and I didn't understand. I was so worried, I went to the airport to get in touch with my uncle. It took me a long time to get in touch with him. Later, I understood that the o-card asked me to pay for it (the specific method of recharging the o-card is very simple, which was mentioned earlier). Ren you forgot to recharge it for me. Fortunately, there was a t-card to save my life. Later, the landlord contacted with the t-card said that he would arrive in half an hour. In fact, the t-card didn't play a special role in the journey, but it was the initial small events that highlighted the value of the t-card. Ha ha, God, this is a small episode that didn't allow me to recharge 30 Australian dollars (please leave a message if you need a detailed introduction of the domestic recharge t-card. If you need me to take a screenshot, please help me arrange it. Melbourne accommodation I ordered a B & B in airbnb. On swanstons street, it's an apartment style, and the location is amazing. On the other side, it's the grass and seagull flying. The background is the library. Next to it is the shopping mall. It's very close to Chinatown, the railway station and so on. There are many supermarkets and restaurants around it. It's a ten minute walk to the Queen Victoria Market, and the location is amazing. Mo is the landlord of Bunny's residence in Melbourne. He is Indonesian and has three children. He says he likes Chinese guests very much and waits for us so late. So Bunny gave him a pair of lambs. Accommodation website: https://zh.airbnb.com/rooms/3272235 Down here is the lobby of the apartment
As you can see in the picture below, opposite the table on the right, there is actually a double bed in the bedroom with a cabinet beside it.
Behind the red sofa below is the window, which unfolds like a double toilet bed in the lower right corner. In fact, it's natural for the rabbit to sleep in a bed, so that the rabbit mother and the rabbit father can sleep in a big bed. Who knows, after a night's sleep, mother rabbit doesn't like big bed. She thinks the place is not comfortable. As soon as she turns over, the bed creaks and creaks. Moreover, the bed is too soft for mother rabbit to sleep. Rabbit dad doesn't talk, but rabbit knows rabbit dad's feelings are the same. Although Bunny is uncomfortable, her mind doesn't work, and she has been forgetting all the time. But as soon as Bunny pouts, bunny immediately decides to change her place to sleep with bunny. Bunny says that bunny is not afraid of soft bed and squeaking (so Bunny is afraid of becoming Pinocchio). Bunny likes Bunny's place, but she is afraid that the bed is made of strips of wood. She can't help their weight. Bunny comforts bunny, Tell mother rabbit that foreigners are heavier than Chinese, so you can't collapse the bed. After changing over to sleep, I found that the big bed didn't creak any more, so I laughed at the weight of the rabbit mother and the rabbit father, Kaka.
Well, as rabbit said, rabbit is burning, so the steam train originally scheduled in the morning is out of luck. Sleep in the accommodation and cure all diseases. However, rabbit's strategy can't be done for nothing, it has to be put up, click. It takes one hour and 15 minutes from the Southern Cross station to Belgrave station where the pufenbury steam train starts. The last train is at 14:30. Take the Belgrave line train from Flinders st station in central Melbourne, get off at the terminal, walk along the sign for 5 minutes, and you can easily find the platform of pfenbilly
MT Dandenong mountain, along the winding mountain road, passes through several small towns with special handicraft shops or delicious cafes, and finally reaches skyhigh, the highest point of Dandenong mountain. In addition to the mocha coffee and snacks in the top coffee shop, several observation platforms there are excellent places to overlook the whole city of Melbourne, and you can see the Bay in the distance, You can also see the skyscrapers in the center of Melbourne standing on the horizon. You can also see the lights in the city at sunset. Address: 26 Observatory Road, Mount Dandenong, Melbourne way of arrival: take the Belgrave line train from the center of Melbourne, get off at the upper Ferntree valley station and transfer to bus 688, or get off at the Belgrave station and transfer to bus 694 to get to the top of the mountain skyhigh. Self driving is recommended. Opening hours: 9:00-22:00 from Monday to Friday; 8:00-22:00 on Saturday and Sunday. Tel. + 61 (0) 3 9751 0443www.skyhighmtdandenong.com.au the following is about Melbourne City: sightseeing bus in Melbourne City: Melbourne City Tourist shuttle one person, five Australians a day. There are 13 stops, each of which is a scenic spot. If you can catch the free bus of the City Circle Tram, you don't need to pay for the transportation in the city. It operates from 9.30am to 4.30pm, every 30 minutes. Stop 1: Arts precinct Victoria Art Center stop 2: Federation Square Alexandria Garden Stop 3: Sports precinct Melbourne Cricket Court (MCG) stop 4: Chinatown precinct Chinatown stop 5: Melbourne Museum Melbourne Museum Carlton Gardens royal exhibition garden stop 6: Lygon Street precinct Italy street stop 7: University of Melbourne Melbourne stop 8: Queen Victoria Market stop 9: W Waterfront City, Docklands, historic port stop 10: Docklands stadium, Victoria Harbour, Docklands Victoria Harbour stop 11: William Street stop 12: South Bank & Yarra River landscape stop 13: the shrink War Memorial & Royal Botanical Gardens, Every 30 minutes, another free sightseeing bus is the City Circle Tram, which runs every 12 minutes for about 45 minutes. The price of the card is 6 Australian dollars, and the card is not refundable. How to use: when using myki to take a bus or tram, you should swipe your card on the card machine beside the door when you get on and off the bus (you can not swipe your card when you get off the tram if you don't get out of the downtown). When taking a train, you should swipe your card on the gate or card machine when you enter and leave the station. Chinatown, Melbourne, Flanders Street Station Denny Agriculture National Forest Park Royal Botanical Gardens Melbourne St Paul's Cathedral Yarra River Eureka Skydeck 88 National Gallery of Victoria Captain Cook's cabin Federation Square Sovereign Hill the University of Melbourne the old Melbourne Gaol Melbourne Zoo St Kilda Beach Royal arcade block arcade: 10 am ‐ 6 pm Financial Street Collins Street Queen Victoria MarketA market Chadstone shopping center Melbourne central terminal tram car Churchill Island Heritage Farm the F1 track of Albert Park F1 track queen victoria market the open-air market offers everything from seafood and raw meat to vegetables and fruits, From clothes, shoes and hats to tourist souvenirs, before the market closes, you can buy fresh fruits, vegetables and even meat that are on sale on that day. The price is more appropriate. What you can't miss is the food night market from all over the world on Wednesday night. The arrangement of night market in 2014 is: 17:00-22:00 every Wednesday night from July 9 to August 26, November 5 to March 25. In addition to delicious food, there are bars, clothing, art and other goods to buy in the night market. There will also be some band performances. On this day, bunny walked around the CBD street at will. At noon, she went to the Queen Victoria Market. Most of them were closed. She bought some tomatoes, lettuce, potatoes, strawberries and oranges. Then Bunny could not support herself and went back to bed in the B & B. next afternoon, she got up dizzy, went to the other side of the market and sat on the federal square rubbing the net, Ask about Ren you's mobile phone card. As a result, I really forgot to recharge it. I was burning outside Coles and rubbed the net to contact Ren you. Rabbit parents went shopping in the supermarket. I really didn't trust these two people to buy things. Finally, Ren lobbied me to recharge it and return my money. OK, that's all. This is the first time that I have seen seagulls from such a close distance on the grass opposite my lodging, and it's still one by one.
Reed marshes on the Yarra River:
Flinders railway station: it should be nice to light up at night, but rabbit didn't meet it
Melbourne CBD building, other people's building how so playful, novel, so good-looking? How nice that is!
Melbourne's visitor center is located on the Federation Square opposite Flinders st station. A glass brick building, like a modern greenhouse, has written a circle of Melbourne vistori center in red and white, which is very easy to identify. On the ground floor of the glass house, you can get free travel brochures and maps, buy bus tickets, book travel and accommodation, and provide Internet services. Of course, there are friendly staff and volunteers to answer all your questions about visiting Melbourne. Address: 2 Swanston street, Melbourne opening hours: 9:00-18:00, except Christmas. Www.visitmelbourne.com/regions federal Plaza, opposite Flinders railway station, is where the visitor center is
Cathedral
Yala River
The players who practice this sport on the Yala River, well, rabbit has no idea what sport it is.
Yarra River
Rabbit father and rabbit mother bought a liter of juice, a liter of milk, a bag of large sliced bread, a raw chicken in the supermarket, plus tomatoes, lettuce, potatoes bought in the morning, and stewed chicken soup at home. Rabbit mother has been unhappy, said raw chicken with soy sauce is delicious, no soy sauce do not like to eat white chicken, think rabbit dad because cheap bought chicken back. Rabbit father probably also because of rabbit fever, eat chicken soup for rabbit to treat cold. The mother rabbit sat on the floor and was asked to sit on the bed to eat. It would be bad if she fell on someone else's bed. The father rabbit saw that there was a small table next to him and put it on the floor. The mother rabbit pouted and didn't like to eat it. She took two slices of lettuce and tomato in the middle, and then put the chicken in the middle, sprinkled with convenient fabric and handed them to the mother rabbit, Then the rabbit father gave the rabbit mother a bowl of chicken soup with carrots and potatoes, sprinkled with salt. When the rabbit mother ate it, she immediately laughed and thought it was delicious. Rabbit dad has always admired that rabbit can always make rabbit mom happy. In fact, rabbit thinks that rabbit dad has a better life. Rabbit has such a small cotton padded jacket that can solve his problems. Well, patronize to eat, and at that time the rabbit was still in fever, so did not remember to take photos, with soup or water to eat very comfortable. On February 18, 2015, the original hot-air balloon rabbit dad didn't sign up. I was afraid of an accident due to my bad heart. I was really uncomfortable and wanted to change the rabbit dad. However, I contacted Ren you and said that it was impossible to change the rabbit dad. It was also a temporary notice that people had to arrange, and the weight was much lower. Well, go ahead with it, or mother rabbit won't be able to go. It's just that hot air balloons are made on the morning of the lunar new year. I'm very happy to see the sunrise of the new year in Australia. But -- it's a pity that I didn't see the sunrise on cloudy days, mainly because the rabbit mother hasn't seen the sunrise with her own eyes. In the future, bunny will create such opportunities for Bunny. It's not urgent. At four o'clock in the morning, I said I'd meet you at the hotel not far from our hotel. I suggest you arrive ten minutes in advance. It's a little drizzle. Bunu and bunny arrive a quarter of an hour in advance. As a result, an old man came down from the van opposite to meet us. They were very punctual indeed. I remind you that if someone orders a group, you must arrive ahead of time. You won't wait in vain. Don't let the old people wait too much, Maybe there's a rabbit and a lazy pig. If you don't have to kill him at this time, you won't be able to get up. My grandfather even gets up to pick up someone by car. It's not just for making money. There are several more along the road, most of them are Chinese tourists, some from India and a few from Germany. I chose the hot air balloon in yahela valley. It's very dark to go up the mountain. As long as the car coming from the opposite side is far away, my grandfather will change the light to prevent the car from dazzling me. When the car from the opposite side passes by, I'll change it again. It's never too troublesome. The whole staff playing with hot air balloons are old grandfathers. Although our group is involved, the grandfathers are also very tired, especially when they collect the hot air balloons at last. Because the grandfathers have been busy, it's still dark, and we have to help, so we didn't take a very comprehensive picture. This is the basket for carrying people after the balloon rises. It's very big and heavy. It should be put down first, and then a blowing machine should be put in front of it
A little bit of air was blown in
It's getting bigger
Not only to blow, but also to make a fire, a fire, immediately drum up the ball
The following is the view of Yala River Valley on the hot air balloon, which is not very good, ha ha
There's always a camera in front of the balloon to take pictures of us
In an hour, in fact, Bunny has been bored for a long time. The scenery is not very good. Besides, Bunny has a fever and is not comfortable. I don't know if it's because of this. I feel dizzy when I'm at high altitude. I don't know if it's hypoxia. Under the balloon, began to receive the ball, this is a very tired work, rabbit really love so many old people.
When the basket was transported to the car, we stood on the edge and were pulled back to our destination.
It turns out that bunny thinks the balloon is to watch the sunrise in the morning. He can come back at eight or nine o'clock one day. But when he comes down from the balloon at nine o'clock, everyone begins to have breakfast, and then he goes back to the city. It's already eleven o'clock at noon. We should have a good time. In addition, the weather in the morning is still very cold. Maybe Bunu is not well. Bunu went there in autumn pants, woolen pants, windbreaker and hat. He didn't feel hot, but it was a little hot when he came back to the city at noon. He also saw others wearing skirts. Anyway, as long as he was comfortable, he would be OK. The grandfathers who work in the hot air balloon are very kind and humorous. Bunu likes such old men. Ha ha. Rabbit dad had enough sleep this time. Rabbit dad said that he would go to Victoria Market, but rabbit mom didn't want to go. When rabbit saw it, she reluctantly went to accompany him. As a result, people closed the stall early that day, because it was Lunar New Year's Eve. There was a big night market at night, and it had already been built at noon. When he came back, his father wanted to collect stamps again. Rabbit's grumpy temper just couldn't bear to be slow, so he went to ask the shop assistant for stamps, It's OK for rabbit to express himself, but when the other party said it, he had to ask his father to come and listen. As a result, he spent 2.8 Australian dollars to buy four stamps of flowers and keep them for his father. Although it's not enough, I bought them for him. His father is very happy. Ha ha, I always think his father is a very easy to coax. Back at the hotel, the rabbit mother has taken a nap. The rabbit mother wants to go shopping around, but the rabbit father doesn't like to go. Well, only the rabbit goes with the rabbit mother. After the shopping, the rabbit goes upstairs and takes the rabbit father and the rabbit mother to go shopping far away. All of a sudden, rabbit felt that he was leading a group. Garden View on Yala River:
In the evening, I went to Queen Victoria's night market. There were so many people who sold everything. Bunny and bunny ate two ice hockey. Here's a performance. Some people fought and danced with cheerful music, which was also very wonderful. In this way, the players on it were always energetic. I like the boldness of foreigners, but I can't do it myself.
The other thing that I didn't do is St Kilda Beach: South Cross Station - take the No.96 and No.112 trams to St. Kilda beach. The nearest tram No. 112 is at the intersection of Collins Street and Swanston Street (CBD main road), while tram No. 96 is at the intersection of Bourke Street and Swanston street. The specific way is to cross the road from federal square to St. Peters Cathedral, and then walk north along Swanston street. Walk two blocks to Collins Street, and the 112 tram platform is right in front of you. If you want to take bus No.96, go two blocks north. Another way is to get out of federal square, then take the free TRAM city circle on Flinders Street, and then arrive at the intersection of Flinders Street and Spencer street, and then at the station on the road next to 7-11. Note: it's not the station where you get off, but the platform facing the main entrance of 7-11, The platform of No. 112 and No. 96 is in the middle of the road on the side of 7-11 (Spencer Street). In this way, because No. 96 and No. 12 use that platform at the same time, you can take both of them, which can save a lot of waiting time. If you only have one day to stay in Melbourne, don't miss the free trams around the city. These trams made more than half a century ago will take you around the CBD area of Melbourne. Along the way, you can pass through many tourist attractions, such as the Melbourne Aquarium, the old Melbourne prison, the Capitol building, the Immigration Museum, federal square and so on. After that, you can get off at Melbourne central station and walk into the downtown area. Along Swanston st, you can go through the Victorian library built in 1854. After that, you can easily find a restaurant to fill your stomach. Then you can go west into Bourke St, This is a commercial pedestrian street. Only pedestrians and trams are allowed. Most brands in Australia have shops here. Don't miss the entrance to the Royal arcade. Go through Melbourne's earliest arcade, sit down at block place and enjoy a cup of coffee, or look for graffiti in nearby alleys. Then go through the block arcade with exquisite mosaic tiles and marble columns to Collins St, Then you can continue to go south. Flinders st station, one of Melbourne's landmark buildings, can choose to go to the dayala river through the underpass, walk through the sandridge bridge to the Yuri building, and enjoy the city under the sunset 300 meters high, You can also walk across the Princes Bridge to the lawn on the other side of the dayala River to see the amateur life of the local people. February 19, 2015
The plane at 6 a.m. is about to fly to the tower island. I get up at 3 a.m., stand at the window, pinch two pieces, and hurry to pack up (I have restored the room to the original appearance when we first came in, that's right, fold the bed, close the toilet bed, everything is ready, the tables, chairs, bowls and chopsticks are cleaned and put in the original position). He had ordered a plane delivery for the international students before, but after reminding him the night before, he still made a mistake. As a result, it was a blessing in disguise. The price of a taxi was $20 cheaper than the one we talked about. I don't feel afraid and uncomfortable in the strange city of Melbourne under the night lights. Instead, I feel warm and moist. Occasionally, young people in the street nightlife also feel energetic. Goodbye, Melbourne.
Originally, Bunny's strategy for this day was the Huen Valley: the Huen Valley and southern forests in the south of Hobart have the unique charm of Australian rural customs. We will enjoy many natural wonders throughout the day. On the tahune air walk, you will first experience the beautiful forest and riverside stroll, but the highlight is the cantilever above the forest - walking between the tree crowns at a height of 40 meters, enjoying the breathtaking scenery of the South Tasmanian forest and world heritage area. Our next journey will extend further south to the Hastings caves, featuring caves, hot springs and virgin forests. There is dolomite formed millions of years ago in the ancient cave. Stalactite from the high cave top down, stalagmites forest, handsome straight. Although it is shady all the year round because of the forest cover, the hot spring is full of spring. Below the surface, you will enter Australia's largest sightseeing dolomite cave. The tour guide of the National Park will take tourists on a sightseeing tour in the cave. The temperature inside the cave remains constant, at 9 ℃ (please remember to bring a sweater). Enjoy the beautiful forest around, we will have time to relax, and you can take a bath in the hot spring pool. Bring your swimming gear - the water temperature is always at 28 ℃. Soak in the outdoor hot spring, relax, listen to the birds, enjoy the natural beauty, make you tired, harvest unforgettable memories. Huyne Canyon: adult ticket is 26 Australian dollars, while glider cableway: adult ticket is 41 Australian dollars. Of course, we didn't go there. Er, no, it's just that we didn't go to these scenic spots. Huyne still went there. And look down: there is no water for Jetstar and other planes, but we don't care about the water for domestic planes in Australia, Don't be so stupid that you don't take water with you (rabbit won't tell you that the rabbit family just does this, hum). It's very expensive to buy water in Australia. Fortunately, people's tap water is drinkable, unless it's specially marked not to drink. It doesn't take long. It takes an hour and 15 minutes to get to Tadao. As soon as I get down to Tadao, I feel the sky is high and the clouds are wide. The opposite side of the airport is Avis car rental center. Because I've already made a reservation online in advance, I can take out my certificate there and go after it's checked by others. Rabbit decided that it was Camry. Rabbit's father said that the space should be bigger, or rabbit's mother would not be able to turn somersaults in the back. In this way, we put two 21 inch boxes and a 28 inch box in the trunk, which is quite rich. Before leaving the airport, I will take many free travel promotion, maps, hotels and play introductions in visitor info. Occasionally, there will be a single page of introduction in Chinese. There are free maps and brochures available in almost all the tourist attractions in Australia. In a big city like Melbourne, there is a Chinese version of the introduction. 1. I want a map. No matter which car rental company you are in, you can ask for a map. 2. Refueling steps: stop and turn off the engine, open the fuel tank cap, take off the oil gun and insert it into the fuel tank, then press the valve of the oil gun twice and start refueling. Australia refueling needs to press the valve of the oil gun all the time. When the fuel tank is full, the gun will jump automatically, hang up the oil gun, remember the number of the oil gun, report the number to the window and pay in cash. 3. Tips: carltex is associated with wolworth supermarket. As long as you buy more than 30 Australian dollars in wolworth supermarket, you can get a carltex coupon with 4 cents discount per liter; Shell is associated with Coles supermarket. If you spend more than 30 yuan in Coles, you can get a shell coupon with 8 cents discount per liter. Coles-8 is going to be consumed in the gas station buffet. Each place is basically shell's, minus eight cents is the most cost-effective, so you can go to Coles to replenish in two or three days, and then go to shell to refuel with coupons. You can save five or six Australian dollars every time you refuel( Note: this method is almost useless. Generally, only the supermarket next to the gas station will have such a discount, and the price of the supermarket next to the gas station is relatively high, unless there is a real need at that time.) 4. In Australia, self driving road regulations are strict, so you must pay attention to: (1) keep to the left, and the right lane is overtaking lane. Don't occupy it for a long time, and return to the left lane as soon as possible( 2) The driver and all passengers (no matter in the front or back row) must fasten their seat belts, otherwise they will be fined( 3) It is illegal for a driver not to use a mobile phone while driving( 4) Be sure to drive according to the speed limit sign. Do not exceed the speed limit. There will be speed radar and mobile police car to measure the speed. Speeding is a heavy penalty. A ticket of 100aud will be sent directly to your home, and the higher the speed, the higher the fine( 5) Australia has a lot of roundabout islands. The way to enter the roundabout island is clockwise, which is opposite to that in China. You should pay attention to the "give way" sign. You need to slow down before you get to the "give way" sign. You should let the cars in the "give way" sign go ahead. The judgment method is to wait to the right before you enter the "give way" sign. If there are cars in the "give way" sign, please stop and let them pass before you enter the "give way" sign( 6) The vehicles in the branch road should give way to the main road. When entering the main road from the branch road, most of them have the sign of "give way". They should stop to let the vehicles in the main road go ahead. The big rule is turn to let go straight, small road to main road, let the car on the right go first( 7) Australia's traffic fines are very high, so do not violate the rules, do not exceed the speed limit; If you receive a traffic ticket, you must pay it in time. If you don't pay at the specified time, the Transportation Bureau will issue a fine letter to the car rental company. The car rental company will transfer the fee from your credit card, and at the same time, it will charge an additional 50 aud service charge. 5. (1) ask about the phone number of the car rental office. If you have any questions, please contact( When asked, he gave a rescue call. (2) asked how to get out of the city to avoid hook bend( (3) let the rental company draw the route of the toll road out of the city and the location of the gas station on the way back. (this is Avis parking lot. I took two pictures when I explained it to my father. It's rare that the blue sky is whiteCloud, it's too open. Rabbit mother said: off the plane, I feel like this place. I haven't seen anything yet. However, as long as the rabbit mother said like, rabbit is very happy
After getting on the bus, Bunu took out the TomTom navigator he had brought from China. It works. Just set the navigation and leave. streetscape:
I went to Sorell fruit farm first:
The two white signs below are the passageways. The owner of the farm will tell you which fruit is the best in the season and where. One person holding a plastic box, of course, optional, because the three of us, I'm sorry, just one or two boxes, the plastic box is not big, a box of 13.5 Australian, the price should be adjusted according to the season and different fruits. All we went to was apples, strawberries and Nash pears. Strawberries and apples in Australia are not big. They are sour and have little water. It is not recommended to buy them. It's Nash pear. It's crispy and sweet. It's delicious. It's said that Nash pear is a specialty of Tadao. It's not that anyone can come across it. It's so hard for rabbit to come running for big cherry, but eat Nash pear. Because a box can't put a few pears, Bunu and his father picked a box of strawberries in the sun. They were so tired that they suddenly felt that strawberries should be more expensive. As a matter of fact, it's the opposite direction to walk away from Huhne. In fact, there are many fruit farms on Ta island. We don't have to come to this one. We just check the famous one on the Internet, and some friends recommend it. I thought there were few fruit farms. It's a waste of two hours.
This is the first time I transcribed from his official website to give you a simple reference, because when I got there, I found that it was not as strict as it was written on the website. Sorell fruit farm information: November to February - 8.30am until 5.00pm, strawberries are closed on Friday, November to may, loganberries, December, Boysen berry, December, tayberry, December, silvanberry, December, blackcurrants, cherries, December to February, apricots, peaches, December and February From January to July, apple just had to wait five minutes to open the door. The farmer was an aunt, who said she had a pair of shoes like rabbit. Ha ha. Come out and go back. It's probably in a small town near Hobart. Because I'm not familiar with the navigation at first, I turned ahead of time. There's a circular island that I can go back to. Then I heard the police car behind me. Rabbit asked rabbit Dad if he was looking for us, right? Rabbit dad said: it's broken. Maybe it's wrong to walk like that just now. So I stopped and turned back, but the police in the police car behind us made a sign to let us continue to walk. Oh, fortunately, it wasn't for us, but for a long time, the police car kept ringing. There was an open space for parking, and the police car also stopped. They asked us for a notarial certificate and a driver's license. The reason is: when we turn right on the roundabout, we should let the straight car go first, and the car waiting for the straight car is just the police car. People say that it is easy to cause traffic accidents when we walk like this, and they give us a detailed description of the drawing. Rabbit dad began to be unhappy. He was afraid of a fine. Rabbit ran out and told people that we had just arrived here and got the car for two hours. We were not very familiar with it and didn't mean it. "Who is this?" asked the policeman Rabbit dad said: my daughter. Then they asked us to wait in the car, and he himself wrote in the car. At this time, Bunu quickly comforted his father: it's OK. As soon as we come out, we'll be punished. I see many experiences of being fined in other people's strategies. I'm used to it. The police got out of the car and told us the traffic regulations again. Rabbit said again that he had just taken the car for two hours, but he let us go. Roar, thank you very much. The police of Lun family are really for the sake of everyone's safety, not for the purpose of fines( By the way, I'd like to say that driving in Australia is very pleasant for most Chinese people, but we must pay attention to other people's traffic rules and don't exceed the speed limit. The police of Lun's family are not sure where the cat is. They suddenly appear and the fine is also very high. Other people don't have the habit of honking their horns. They either follow quietly or look for the chance to overtake. They especially obey the traffic rules and know how to be polite when driving. If the road is narrow in some places, it will be slow if we are not familiar with it. We might as well find an open space to stop first, put the car behind, and then continue. This is the case with rainforest Road on Dayang Road, and Panshan Road on Cradle Mountain, which is narrow and two-way. And most importantly, if you offend the local people while driving, they will report it. Even if there is no police, you will still be fined. You may receive the bill within a month when you get home.) Although rabbit's English is not as good as rabbit's father, rabbit's hand is still needed at the critical moment. What's the use of only speaking English?! There's no difference between not arguing and telling the truth. Bunny is so proud that he doesn't need to spend money. But at the same time, he mentions several hearts for fear of being followed by the police car. In other words, for the rabbit dad, right-hand drive and left-hand drive are not so easy to adapt at the beginning. When the lights are on, the rain brushes are splashing. I had visited MT field national park before I went to Hearn, where there are three floors of Russell falls, lush fern forest and some of the tallest trees in the world. Walk through Lake Dobson, palm like sarolin, and towering swampy eucalyptus forests to lady Barron falls, where you can feel the splendor of flying down. Climb up to the plateau and cliff of Tarn shelf, where you can see the vast lakes in the valley below. The most distinctive waterfalls in this area are Russell falls, horseshoe falls and Lady Barron falls. The walking time of the three waterfalls from near to far is 20 minutes, 30 minutes and 2 hours respectively. There is also a lake Newdegate surrounded by green trees. The scenery varies from season to season. It takes six hours to go back and forth. You can park your car in the tourist center by self driving. After paying the parking fee, you can walk to the scenic spots in the park. You can also book a one-day tour route in Hobart city. Russell falls and Bartley point, which is near Hobart, failed to make it. According to the time, I'd better go to the hotel first. Bartley corner is to see that some self driving friends go there and take beautiful pictures of the houses surrounded by flowers. They wanted to take concave pictures. Forget it. There is a new road is not familiar, for the city road, rabbit father is very worried. Passing towns:
We arrived at Hearn's house near 12:30 noon. Huhne accommodation address: https://zh.airbnb.com/rooms/2136000 Outside the gate:
Hugh's landlord is Judy, an artist and a painting teacher. As a matter of fact, the landlords in Melbourne left messages on airbnb. Judy told me that her home was hard to find, but rabbit didn't get on airbnb without a computer. But the good thing is that Bunny has tomtom, and it's accurate. Judy gave us two rooms, roar, rabbit and rabbit sleep in one room. In order to express our gratitude, rabbit and rabbit gave Judy a pair of sheep, a box of Nash pears and invited Judy to dinner. Judy drew us a picture in the afternoon to tell us where to have fun. Originally, she wanted to go for a walk on the top of the tree, but Judy said that she didn't have enough time, and it was not interesting. In fact, she didn't go either. She took a tour around (the place with thick lines) according to the picture below. Judy said that the scenery of this place is very beautiful, and there are few visitors, so most visitors won't go to this place. The bunny family loves places where no one is going. It's like looking for a new world. Ha ha. This is the most cost-effective accommodation. It's only more than 300 yuan a night.
In addition: you can also go to Bruni island. It's said that it's good, but Bunny has no time, so he didn't go. Here's the timetable of Bruni Ferry:
Scenery in the afternoon:
It's all by the sea, but each has its own beauty. Because we had to prepare dinner, we didn't delay too long. We went back to stay at four o'clock. Judy also took us to the supermarket and fish market to buy things. It's a pity that the fish market has sold out, so we bought two fish in the supermarket to cook. Rabbit dad invited Judy to dinner when he was cooking. Judy agreed happily without thinking about it. Well, foreigners are so direct. Judy talked a lot about how happy she was when her parents were there. She married an American before. Judy liked painting since childhood. She always dreamed of becoming an artist. But the American thought that she should be a secretary instead of doing such unrealistic things. Because of this, Judy divorced and she thought that she should stick to herself, While insisting on his dream, he raised his only daughter, Judy's daughter and rabbit, who are already the mother of two children. Wow, I'm ashamed. Judy said that when she was in a bad mood, when she was in a good mood, she thought of painting. That was the source of her happiness and the way to empty her mind. As long as she painted, she would not think of anything. She felt that she was born for painting. After her parents died, she didn't give her any legacy, only a set of Jingdezhen porcelain. The rabbit mother said that it was the same as Grandma's. that kind of craft has been lost now. There are bright flowers on the bowl. The rabbit mother said that Judy's set is not exquisite, although it looks rough, but the craft is still there. Judy talked about her parents. She was very sad. She said that in order to stick to her dream, she couldn't live in Sydney and big cities. She had no money, so she had to live here in huyne, Tajima island. The cost was very low and she could live. Fortunately, she could sell some paintings and had her own studio. She was very satisfied. At that time, you can choose your own dream and stick to it, which is admirable.
See this set of cutlery? For the sake of the sick rabbit, her father cooked rice porridge for dinner. Judy obviously couldn't drink it and was scalded. Fuling pickled mustard, which she brought from China, became her favorite. Rabbit mother's Kung Fu of washing dishes, rabbit father saw the galaxy outside the house, came in to call our Kung Fu, has been covered by clouds, nothing to see. In the evening, Judy saw that I was too tired and allowed me to take a hot bath. Only then did she know that Judy's family didn't allow me to take a bath, because her water was stored in rainwater and very little. This night, rabbit mother and rabbit father sleep very comfortable, rabbit also sleep at ease. At 8:30 a.m. on February 20, 2015, Judy wore a top with Chinese buttons, saying that her parents bought it in Hong Kong. Judy prepared breakfast: bread, butter, jam, fruit salad, salad dressing, oatmeal. Things are cold, rabbits are not used to eating, oatmeal mixed with salad dressing, rabbits are not used to eating, all the things are ice, rabbits really can not eat, but still barely eat. Pack and go. Before leaving, Judy also cut some vegetables she planted and two garlic she planted for us. She visited her studio. The artistic conception and color of the painting were all very good. Anyway, rabbits are also the people in the painting( If it's not good, bunny won't make friends with you. studio:
Originally, bunny wanted to go to Richmond, arrive at jiubei bay at noon, and finally live in biseno. On the first day, I felt that the original schedule was too busy and I couldn't finish it. So I directly navigated to jiubei Bay. The following is the scenery along the way: passing towns:
Does it look like a snow mountain?
Casual lovers in the mirror, ha ha
The big trees I met on the road are very thick. It's estimated that I can't encircle five or six of them.
The big tree below is also very beautiful. After driving, I ran over to take a picture. When I was going to take the second picture, four cars stopped around our car. Rabbit took a look and left quickly.
When we arrived at jiubeiwan, it was already afternoon. We started to eat first. There was a small mailbox at the entrance of jiubeiwan parking area. There was an envelope inside. A car with less than 8 people only needed $24. Fill in the envelope, put the $24 in the mailbox, tear off the note with the same information and put it in front of the window. Maybe it all depends on self-consciousness, but Bunu thinks it's already very cheap. For example, the parking fee of Bunu's car plus the ticket for three people is only more than 100 yuan. Of course, if there are eight people in a car, it's super accounting. The key is that in case of being caught, how humiliating to the Chinese people. Wine glass bay map:
When I went to the bathroom, I saw Kangaroo:
It takes about half an hour to climb up the mountain. Here's a big stone head with a big fist:
I feel like this is what I see in the middle of the climb: