A United Airlines flight from Denver International Airport dropped dozens of pieces of debris on a suburban neighborhood Saturday after an engine caught fire, necessitating an emergency landing back at DIA.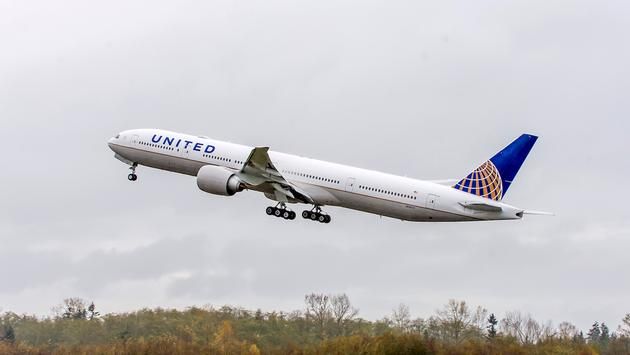 Miraculously, nobody on the ground was hurt, and the plane landed safely with no injuries.
The flight, United 328, was bound for Honolulu according to CNN .
The Federal Aviation Administration confirmed in a statement that the Boeing 777-200 safely returned to the Denver International Airport after "experiencing a right-engine failure shortly after takeoff."
"The FAA is aware of reports of debris in the vicinity of the airplane's flight path," the statement said.
The flight returned about 20 minutes after the police department in Broomfield, Colorado, said via Twitter that it had received reports that an airplane flying over the Denver suburb had engine trouble and had "dropped debris in several neighborhoods around 1:08 p.m."
United Airlines told CNN there were 241 people, including 10 crew members, aboard Flight 328.
"United Flight 328 experienced an engine failure and safely returned to Denver. We are in contact with the FAA, NTSB and local law enforcement," United Airlines said in a statement. "The NTSB is investigating and has directed that any persons with debris from this event contact their local law enforcement agency."
The plane had just reached 10,000 feet when it happened, passenger Travis Loock said, adding that he could sense the fear on the plane, but everyone was "very calm."
"A lot of people couldn't see the engine on that side, right, so I was a little more freaked out because I could see it, and I knew that was not right," he said.
When the plane landed safely, people cheered before exiting.
"We're having a cocktail," Loock said. "And, yeah, we're going to try it again. We're going to try it again. The odds are with us this time."
United added that a majority of the passengers took another United flight to Honolulu while "those who did not wish to travel with us this evening were provided hotel accommodations."