As the world starts to open up again after the COVID-19 pandemic, many people are looking forward to traveling again. After staying home for months and months, people are ready to explore new places and have adventures, including so-called "vaxications," or vacations to celebrate your vaccination.
Aside from traveling costs, you might want to evaluate how you travel in more detail. We've reviewed different types of transportation and came up with the top 10 modes of transport by environmental impact.
1. Walking
Though walking may not get you to a new destination, getting around via your own two feet is one of the top ways to travel once you're in a new city.
While walking, you'll be outside, which is considered safer than indoors with current COVID-19 public health guidelines. Better still, you can reduce carbon emissions compared to driving or other transportation methods.
Walking is also an affordable way to get around (free!) and can be another way to get some exercise while traveling.
2. Biking
Biking is another environmentally and cost-effective way to get around. Taking a bicycle can also help reduce carbon dioxide emissions compared to public transportation, driving, or other forms of travel.
Biking can also be a good way to travel outdoors and help you avoid crowds, which can help you stay healthy.
3. Scooter
In the past few years, we've seen the rise of micro-mobility options, most notably scooter rentals. New companies have placed electric scooters in many major cities, which can be convenient depending on where you might need to go.
While electric scooters have an environmental impact, especially compared to cycling or walking, many rental companies are working to reduce their carbon footprint and environmental impact so that you can take a short trip without worry.
4. Subway
Public transportation is one of the most affordable and environmentally conscious travel options. Depending on your city and how far you might need to go, a subway fare might set you back only a few dollars.
The subway also has the benefit of carrying a lot more people than other transportation methods, helping to reduce everyone's carbon footprint, especially when compared to driving. Many cities and regions are also working to reduce the emissions of their subway trains.
5. Motorcycles
If you know how to ride a motorcycle, it can be a great (and fun!) way to travel. Just make sure to stay safe, as riding motorcycles can also be dangerous. Motorcyclists account for a significant amount of crash-related fatalities, much higher than the proportion of vehicles they make up on the road.
From an environmental standpoint, it has less of an impact than cars. According to the EPA, greenhouse gas emissions for motorcycles in 2019 were 3.6 teragrams of carbon dioxide, making it the most environmentally-friendly option compared to other on-road vehicles.
6. Buses
When considering types of transportation with a smaller environmental impact, buses are another good option to consider.
Buses also tend to be more affordable than driving and might cost anywhere from a few cents to a few dollars depending on the city or region and where you might want to go.
Buses also have a smaller impact on the environment. According to the EPA, as of 2019, buses had a total of 22.2 teragrams of carbon dioxide, making it second in line when it comes to the fewest emissions for on-road vehicles next to motorcycles.
7. Rail
Another efficient way to travel is by train.
The train can also be one of the more relaxing modes of transportation. Think of railways, such as Amtrak, which can let you see the country or get from one city to another quickly. If you're outside of the U.S., taking the train can also be a more efficient way to travel to different regions or countries than flying.
Costs can sometimes add up, depending on your route and when you want to travel, so you may want to do some research before leaving. You may also want to budget some extra time, as traveling by rail can also be slower than other transportation options.
According to EPA data from 2019, greenhouse gas emissions from rail travel were 37.6 teragrams of carbon dioxide.
8. Commercial airlines
Flying can be an efficient way to travel, especially if you need to go the distance. However, travel by air has some of the highest environmental impacts, and there have been growing concerns about air pollution from commercial airlines.
According to the EPA, as of 2019, greenhouse gas emissions of commercial airlines were 135.4 teragrams of carbon dioxide.
While the environmental impact can be hefty, sometimes you have no choice but to fly, and as a major form of public transportation, it can be better than other options.
9. SUV or minivans
If you plan to take a road trip or go off-roading, you might want to drive a sports utility vehicle or minivan. Be aware that the environmental impact of these vehicles, what the EPA calls "light-duty trucks," can be high. Generally, SUVs or minivans have less fuel efficiency than smaller passenger vehicles, which can add up to pricey gas bills and a larger environmental impact.
The total greenhouse gas emissions for light-duty trucks were 323.1 teragrams of carbon dioxide in 2019, according to the EPA.
While a significant amount, the carbon emissions from SUVs or minivans is still less than medium and heavy-duty trucks at 444.4 teragrams of carbon dioxide.
Fortunately, medium and heavy-duty trucks aren't often used for transportation because of their cargo and commercial applications.
10. Passenger cars
When it comes to the least environmentally friendly type of transportation, passenger cars top the list. The EPA defines passenger cars as vehicles typically used to transport 12 or fewer people.
According to the EPA, as of 2019, passenger cars have a total of 762.3 teragrams of carbon dioxide, a considerable contribution to greenhouse gas emissions.
While driving a car may not be the best for the environment, it's possible to lessen your overall impact by driving an electric vehicle or a hybrid car to use less fossil fuels. Driving an electric vehicle or a hybrid vehicle could also help you save money on gas by filling up less often or not at all.
Our Methodology
We considered the environmental impact by analyzing greenhouse gas emissions by volume of different common transportation methods using data from the U.S. Environmental Protection Agency (EPA). The EPA measures greenhouse gas emissions using teragrams of carbon dioxide.
The bottom line
If you're traveling, it can be overwhelming to consider the different types of transportation available. You may want to consider each method's contribution to greenhouse gas emissions and their environmental impact. You might also want to consider affordability, convenience, and safety.
If you like to consider your environmental impact, you may want to consider Metromile to insure your car.
Metromile provides pay-as-you-drive auto insurance, incentivizing people to drive less and choose more environmentally friendly transportation methods. Because your rate is based on how much you drive, you could pay a lower rate if you don't often drive.
Melanie Lockert is a freelance writer, podcast host of the Mental Health and Wealth show, and author of Dear Debt. She's a cat mom to two jazzy cats, Miles and Thelonious, an amateur boxer, music lover, and needs coffee to function.
Using à, en, par with means of transport (prepositions)
Look at the following examples including means of transport: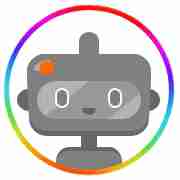 en métro. Elle va au travailmétro. She goes to work by tube/metro/underground.
à pied. Tu vas en villepied. You go to town on foot/walking.
à cheval. Elle arrivecheval. She is arriving on horseback.
à moto. Il voyagemoto. He travels by motorbike.
à vélo.
Je vais à l'école en vélo.
Je vais à l'écolevélo.Je vais à l'écolevélo. I'm going to school by bike.
en bus. Ils viennentbus. They're coming by bus.
en voiture. Nous allons en vacancesvoiture. We're going on holidays by car.
en taxi. Léo vienttaxi. Leo is coming by taxi /cab.
en bateau. Ils traversent le lacbateau. They're crossing the lake by boat.
en train.
Nous venons par le train. Nous venonstrain.Nous venonstrain. We're coming by train.
en avion.
Tu voyages par avion. Tu voyagesavion.Tu voyagesavion. You travel by plane.
When talking about travelling somewhere, you will use à for "individual" modes of transport (walking, bicycle, bike etc), and en for "group" modes of transport (bus, coach, car, subway, etc).
Note that you can also use par le with trains and par with planes, and that for bicycles, you can use either à vélo or en vélo.
Want to make sure your French sounds confident? We'll map your knowledge and give you free lessons to focus on your gaps and mistakes. Start your Braimap today »
Find your French level for FREE Test your French to the CEFR standard Find your French level
Travelling about in British cities
Using public transport in Britain is an easy, economical way to travel and a great way to experience the local life. The larger cities tend to have the most bus services, and London, Newcastle and Glasgow have an underground system. Edinburgh, Manchester, Nottingham and south London have tram networks. Taxis are available at nearly every train station. The best way to see many cities is on foot, but whatever transport you opt for, try to avoid the rush hours from 8-9.30am and 5-7pm.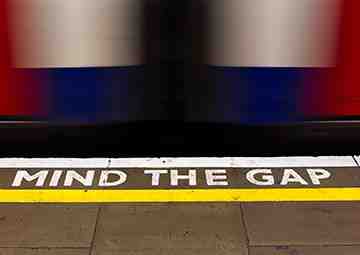 Get to know the local buses
Buses come in all shapes and sizes in the UK. They include double-deckers, single-deckers, and in London, new Routemaster double-deckers, which have doors at the front, centre and rear.
If you want to expericne the original open-backed London bus (called a 'Routemaster'), hop on London bus heritage route 15. It follows the best route for London sightseeing, taking in highlights such as the Tower of London, Trafalgar Square and St Paul's Cathedral.
Remember that you cannot pay with cash on any London bus; instead you must use a contactless credit or debit card or you can a Visitor Oyster Card, which you top-up with credit. When you get on the bus touch your Oyster card against the reader and the cost of your trip will be deducted from the card. You can also buy a one-day Travelcard. Both cards can be used on any form of London public transport within the London travel zones. You can buy tickets from Underground stations, travel information centres, newsagents showing the blue Oyster symbol, or online.
In most other UK cities you buy tickets from the driver when you board a bus, and large urban areas such as the West Midlands and Greater Manchester have their own regional travel cards, which are valid on all public transport within their area. Check local tourist offices for timetables and more details.
Between 11pm-6am night services are provided in larger cities. London has the most extensive night bus system in the world, plus some tube lines run through the night too.
Driving in a different city
Read our guide and tips for driving in the UK. Central London has a daily congestion charge of £11.50 payable online if you drive or park within the congestion zone Monday to Friday 7am-6pm.
How to get a taxi
Taxis are readily available: found at taxi ranks and train stations in towns and cities, or you can phone for a taxi.
The famous London black cabs are as much of an institution as big red buses and it's worth experiencing a ride in one. They are very safe and reliable to use as all drivers have to undergo strict tests. All are wheelchair-accessible and all accept credit and debit card payments. Read our fun guide on how to hail a London taxi.
Travelling on the London Underground
The legendary Underground network in London, known as the Tube, has more than 270 stations, each of which is marked with the famous London Underground roundel logo. London tube trains run every day, except Christmas Day, from about 5:30am until just after midnight and some lines now run 24 hours. Fewer trains run on Sundays and public holidays.
London's tube lines are colour-coded and maps are posted at every tube station, while maps of the central section are displayed in each train. If you get lost, ask someone - you may be surprised to discover Londoners are friendly and helpful!
To get around many travellers use a Visitor Oyster Card, a prepaid electronic card that can bought online before travelling and be used on buses, the Tube and most rail services within London's travel fare zones. It's the cheapest way to make single journeys in London, plus gets you special discounts and offers at London's top museum cafes, restaurants, theatre tickets and more. You can order your Visitor Oyster Card or paper Travelcard before you travel to the UK.
Find out more on travel on the London Underground.
Walking in cities
Once you get used to traffic driving on the left, Britain's cities can be safely and enjoyably explored on foot.
There are 2 types of pedestrian crossing: striped zebra crossings and push-button crossings at traffic lights. At a zebra crossing the traffic should stop for you when you show intention to cross; while at push-button crossings, cars stop until the lights change in your favour. More and more cities and towns are creating traffic-free zones in the city centre for pedestrians.
Cycling around towns and cities
Cycling is of course one of the greenest ways of getting around Britain's towns and cities. Even smaller towns have somewhere you can hire bikes (see tfl.gov.uk for London, or for the rest of the UK). Many city roads have cycle lanes and their own traffic lights. You can also take your bike on trains.