Published on August 5, 2014 18:19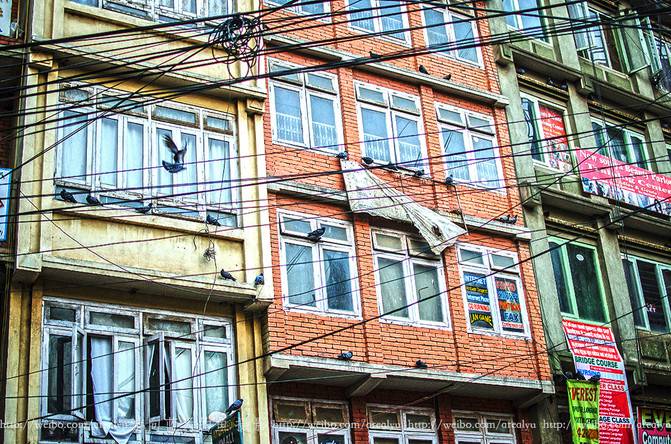 After more than five hours of flight, a turnaround, the plane finally landed, after a short glide, a sudden brake, the whole crew were caught off guard, things fell to the ground, "ah" sound everywhere. The first surprise when I landed in Nepal was the brake. It was amazing that I could get out of the car by plane.
Through the window, the outside world is like a separate world, like a crossing, like a stranger. Once again, small buildings like old factory buildings are amazing. Oh, this, this, this is Nepal? It can be like this! The first time I learned about Nepal came from a movie called "Love Story King". Dawn and Cecilia Cheung are kissing in Nepal. They have to stop for a few seconds and take a big breath to continue. This is my deepest memory. At that time, I thought, one day in the future, I must try, too romantic, love will really suffocate!
If I met a handsome man, I said to him, "handsome man, I want to verify whether you need to breathe when kissing here. Can you cooperate with me?" Do you think he'll be scared away? The movies are full of lies, and I've believed them for so many years. You don't have to experiment. You don't need to breathe at all! Just like I didn't meet a handsome guy!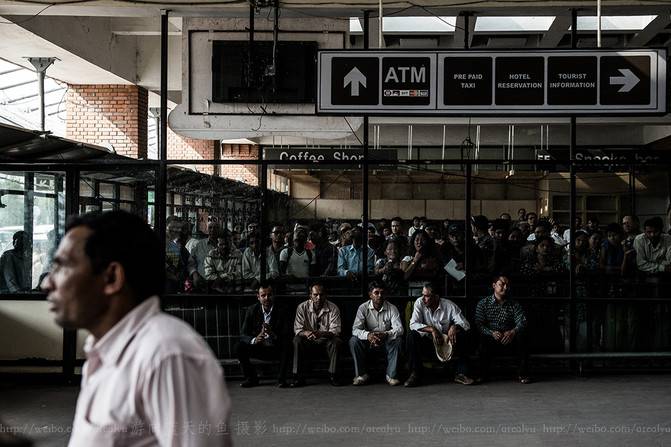 The picture above shows the airport exit
If you think too much, you're going too far. From the moment we stepped out of the engine room, we stepped into the steamer. Since then, we have been accompanied by such weather as good friends until we left. No one thought that this is a hot country without air conditioning. Even the air-conditioned room that thinks it's very kind to you doesn't have air conditioning at all! The fact that there is no air conditioning has been accepted, so there is no hot water at any time, but there may be a power failure at any time. Only the lobby has WiFi and other facts. How much tolerance do I need to use.
See here, you may say, why do you want to go to such a ghost place? Who did not love a few scum, you love TA, found TA is scum? No Nepal is such a place. You think you have come to the wrong place, but you will find it more and more charming. What looks like "scum" is not necessarily what it looks like, but what it doesn't look like.
Pull away again. In order to cope with all kinds of possible events, we cleverly reserved the bus from the airport to the hotel on the Internet. When the shop owner said that, someone would hold up a sign with the name and wait for us outside the airport. As a result, when we went through all the formalities and walked out of the airport, we saw the dense signs again and again in the hot sun of more than 30 degrees, until we were about to be baked out, and we didn't find the oil, so the person in charge of the transportation didn't come at all! At this time, we have no way to contact it.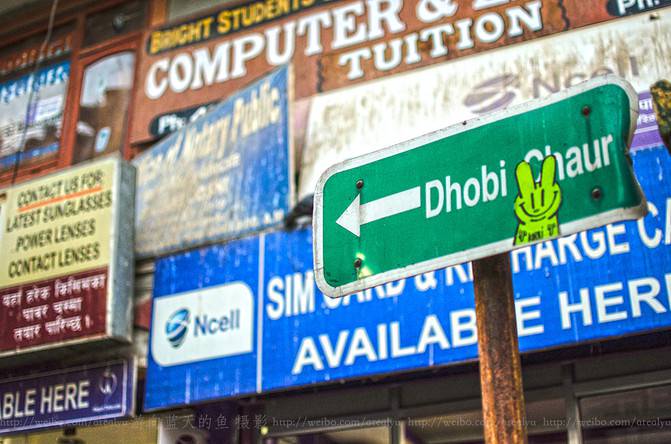 I can only walk back to the airport to buy a phone card (it will be more expensive here), change it and land in Wangwang. After another half an hour, the other party said that he was still on the way. 120 yuan in exchange for not comfortable enjoyment, but an hour of waiting in the hot sun, and 10 minutes of uncomfortable ride experience. In the next few days, we learned that if we took a taxi, it would only cost about 20 yuan. This Taobao shop's blackheart degree is far more than that, because our hotel accommodation is also ordered through it. The car sped through the dirty streets, raising enough dust to make people hallucinate to return to Beijing. The three storey buildings on both sides of the narrow road seemed to be destroyed by a sneeze. My friend comforted me that "we live in Tamil tourist area, which should be much better than here". Then the driver said, "it's almost here". If the No. 8 wind ball blows in an instant, it's cool in an instant, oh, no, it's freezing, it's hopeless in an instant... The best thing in the world is to find a way out. When the car turns a corner, it suddenly brightens up. The appearance of the hotel is really impressive. There is no broadband, no power supply, hot water or air conditioning. Hehe, it sounds like a joke - totally cold joke. I'd like to explain responsibly that broadband can be connected when I walk in the lobby. The power failure may come soon. Hot water may appear in the middle of the night or when you take a cold bath. In a word, everything depends on your character! As for air conditioning, is it still extravagant? Forget it. Fortunately, there is a big temperature difference between day and night in Nepal. I thought it would be a hard night without air conditioning. Because I'm tired before you feel hot.
Too much "disaster" set the tone may have been the early end of the journey, but unexpectedly more and more reluctant to leave.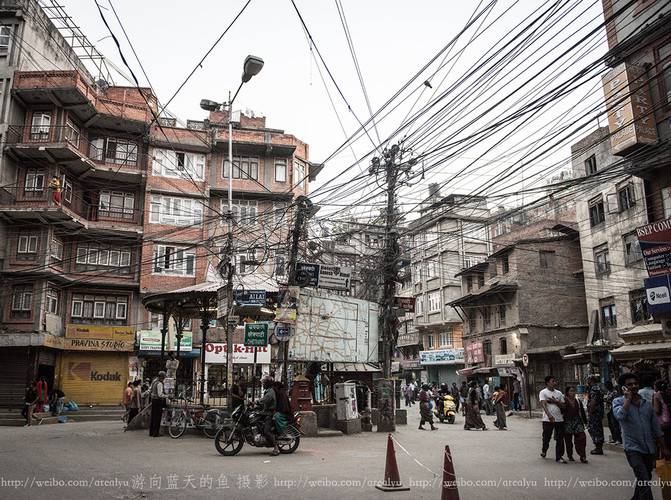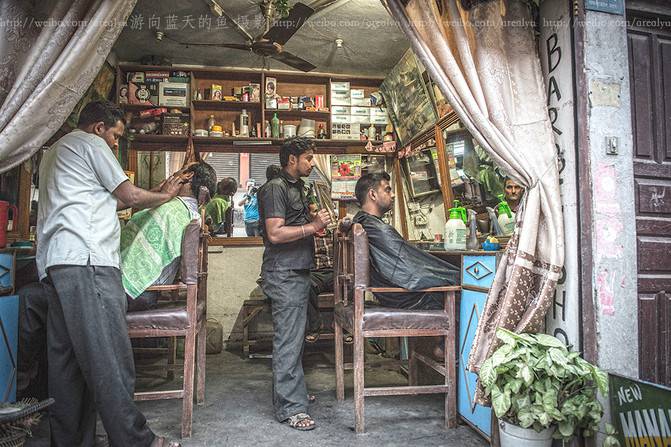 At 4:00 and 5:00 in the afternoon, Tamil is still bustling with tourists. The narrow streets are filled with people of all kinds of skin color. Pigeons rise and fall on the wire poles woven like a net, decorating the outer walls of the building as a literary prison. The setting sun conveys the fading enthusiasm loosely. A small shop selling local or true or false specialty, mostly clothing, jewelry, ornaments. In this city baptized by Hinduism and Tibetan Buddhism, every corner of the city is entangled with sacred and secular. What we need to do is to feel silently in the stream of people, feel the unique smell of the city, and the complex perfume and sweat of the people passing by.
When girls appear alone, they will be accosted occasionally. The local people speak Indian English, which sounds like singing. They need to listen carefully and follow the meditation in their hearts repeatedly, so that they can roughly distinguish the meaning. Just when we were accosted, the passing girl and her boyfriend pulled us apart and kindly reminded us to be careful. This person has been with them and may be a liar.
In fact, Nepalese people are still honest, which is probably the innate goodwill of believers. Theft is rare here, which is quite surprising in backward countries.
Chinese people are everywhere in Tamil. In fact, it's not just Tamil. Chinese people everywhere form a natural cohesion. No need to ask for help, passers-by will take the initiative to answer questions, and enjoy it. At first, we accept help with admiration and gratitude. Later, we also accept admiration and gratitude from others. It's only two or three days since we came here. It's like living for one year and just getting to know each other. It's like we've become friends. On the journey, especially in a strange country, friendship is like flowers and plants in the cracks of the roadside.
After dark, Tamil is still lively, and the restaurant is also noisy. Actually, Chinese restaurants occupy a large proportion, but we are not here to nostalgia, we must choose local characteristics to have flavor. Besides, a friend who often travels between China and Nepal warned us not to choose Chinese restaurants and accommodation. We were surprised to ask, "why?"" Ah, Chinese people like to pit Chinese people. "Hi, it's a little sad.
Later, when we talked about accommodation, we realized how unjust we were. The dialogue at that time was like this, he asked us, "ah? 200 yuan, where did you make it so cheap? We live at 500 or 600 yuan. "We were quite complacent, and then" is it RMB or Rupee? "" RMB "Oh, we're talking about rupees.". I go ~ ~ ~ 500 rupees is less than 40 RMB, and we actually
Looking forward to dinner, I chose a nice looking Nepalese restaurant. The special food called Momo is like Chinese steamed dumplings. All kinds of steamed dumplings or fried dumplings have strong or light curry flavor. It's not amazing to say that they taste fresh. In the middle of the meal, we encountered a sudden power failure. Fortunately, it was only a few seconds, and we quickly reappeared in the sound of making a fuss when we first arrived. Then, I found two less momos on my plate.
This is my first and last time to eat Momo in Nepal, because after this meal, my whole life is not good
————To be continued————
Private strategy
*About Nepal visa: in advance in Taobao, convenient and cheap, about 180 yuan can be done. When you get to Nepal, you just need to fill in another entry card.
*Generally, it is recommended to land at Kathmandu airport.
*From Shenzhen to Kathmandu, you need to transfer in Kunming.
*You can book hotels on Taobao, but the travel society charges a lot more. In the off-season, you can actually go to the local place to order directly. The house price is very cheap, about 50 RMB per standard room.