Silversea Cruises smashed its bookings record with its new arts-inspired world cruise for 2023, called the South Side Story - All the World's a Stage , which sold out the day of its general opening.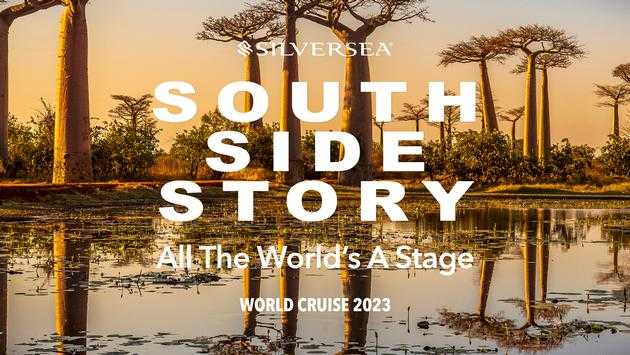 The 139-day world cruise visits 66 destinations in 34 countries along the Southern Hemisphere. It departs from Sydney on January 10, 2023 and arrives in Fort Lauderdale on May 28.
From remote islands like Papua New Guinea to South Africa to the Amazon River, the Silver Shadow will explore incredible cultures and ecosystems. Guests will be able to explore everything each destination has to offer with longer port times and special excursions.
Guests will receive included airfare, private airport transfers to and from the airport, complimentary shore excursions, $1,000 onboard spending credit per guest, complimentary laundry service, Wi-Fi and much more. The fares for this world cruise range from $74,000 to $278,000 per guest, based on double occupancy.
"We are delighted to have seen unprecedented demand for our World Cruise 2023, South Side Story, which sold out within hours of its general opening," says Roberto Martinoli, Silversea's President & CEO. "The most successful World Cruise launch in the history of our cruise line, this triumph pays testament to the strong demand we are seeing in the market, particularly from affluent, sophisticated travelers. I strongly advise our travel partners to be quick in adding their interested clients to the voyage's waitlist, as Silver Shadow is sure to embark upon this remarkable itinerary at capacity."
For more information, please visit Silversea .