I went to Pokhara by car from Kathmandu. Of course, you can also choose to fly. There are many travel agents in Tamil district. Just ask them to buy tickets. They will tell you where to take the bus. It's on kanti road   Nepal on path)   Opposite the bank, at the hotel   Before mountain. When you go to Kangti Road, you can see the cars of different bus companies standing in a row. Don't worry about not finding your car, because there are enthusiastic hawkers there. They will tell you where to take the bus. Friendly Nepalese people. I found a travel agency at the gate of Chongqing flavor hotel to book a bus ticket from Kathmandu to bocala. The offer of Rs. 600 is more than rs. 550. If you go to the station by yourself, it only costs 500 rupees, but you may not have a seat, or you may sit in a poor position. There is no air conditioning in the whole process of the car. Some cars can turn on fans. The bus leaves at seven in the morning. You are usually required to arrive at the parking lot at 6:30. It takes about eight hours to get to bocala by Panshan road.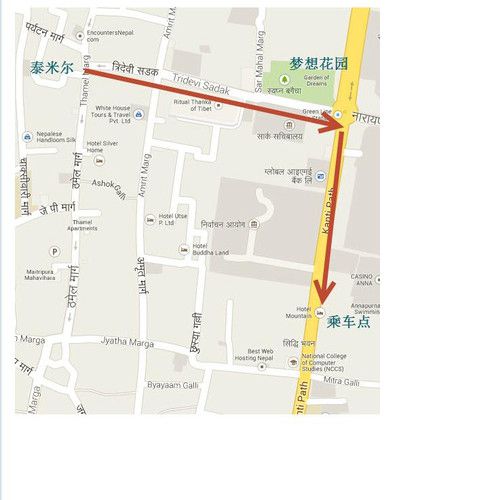 kathmandu
This bus is just about to die. It's almost cooked. It's good to watch the car outside, but they don't turn on the air conditioner. It's more than 30 degrees. Under our strong protest, the driver finally turned on the fan of the car, but all the hot air was blowing out. What's more, the driver was so cunning that he stopped driving in less than 20 minutes. It's too hot to die. The journey is about 7 hours by car, stopping once. At about 2 p.m., I was already sitting in a mess. I was woken up by the people next door. I had already arrived in Pokhara, and my car was parked in trourist, Pokhara   Bus   Park, and hotels are concentrated in Lake Fava   Side。   The North Bank of Lake Fava is the lakeside area where tourists gather. It is also the center of the whole scenic area. Most hotels and restaurants are built along the lakeside, which is called Lake area   side)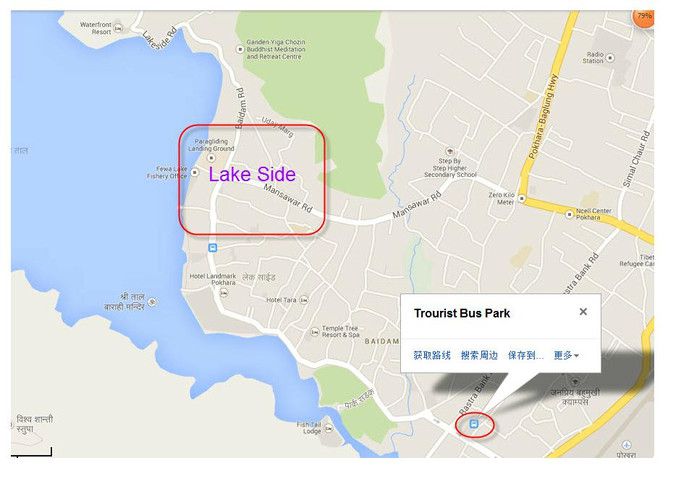 kathmandu
After getting off the bus, I was depressed about how to get to Lake Fava. Good character is good character, not far from there are many people holding the hotel brand in the pull guests. If you stay in their hotel, you don't have to pay for a taxi. If you don't stay in their hotel, you pay the driver 100 rupees. It costs 150 rupees to get to the lake by taxi.
This is the experience of Lake fewa   Lake and Annapurna are ideal places to look up at the Annapurna mountains. The most important things to do in Pokhara are to go boating in Lake Fava, watch Yuwei peak, enjoy the combination of lake and snow mountain, and enjoy the cheapest gliding in the world.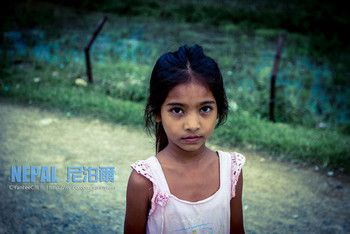 Bocala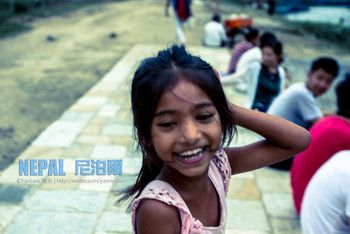 Bocala
I stayed in the Yan Chao hotel with three beds of 200 rupees. After packing, I can't wait to come to Lake Fava. Lake Feva is a royal resort of Nepal, close to the South Bank of the lake is the Royal Palace of Nepal. It is the second largest lake in Nepal. Lake Fava is about 6 square kilometers. It's the most fascinating tourist spot in bocala. Lake Fava is a pleasant place to visit. There are colorful wooden boats and sailboats on the lake for rent to tourists.   At any time, you can feel the tranquility of Lake Fava from any angle. In the evening, the golden sunset of the opposite annapuna snow mountain shines in the lake. Lie on the bank or sit in a boat, and slowly enjoy the beautiful scenery of the lake and mountain.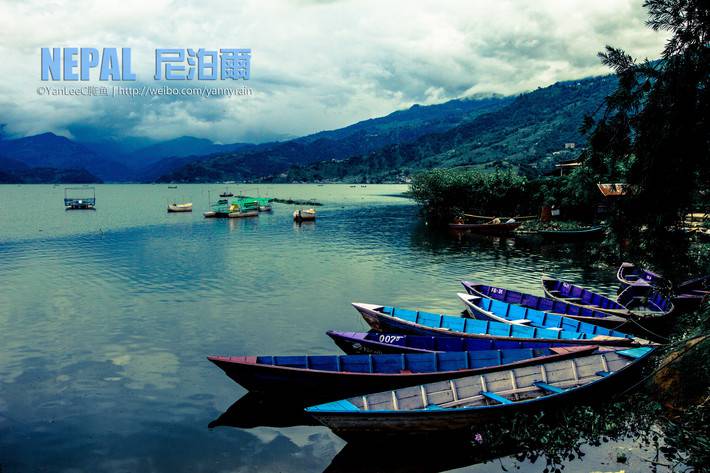 Lake Fava
Fishtail peak (machhapuchhre or fiah)   Tail (6993 m above sea level) is a mysterious peak in Annapurna mountains, located in Nepal. Because his shape is like a fish tail, the name is a sacred mountain in the eyes of the local people, and the government forbids climbing the snow mountain. So far, Yuwei peak is still the virgin peak.
Lake Fava
Meet little beauty, very camera sense!
Lake Fava
Lake Fava
Lake Fava
After cutting boats in the lake, I strolled by lake Fava. In addition to some restaurants, there are also many local people gathered by the lake, playing, washing clothes, leisurely. In Nepal, there are no world heritages or tourist attractions. For everyone, they are just a part of life. On the way, I met several foreigners and asked them if they had ever been to China. They repeatedly said, no, China's consumption is expensive, especially the tickets for scenic spots are too expensive to afford.
Lake Fava
A boy by the lake is practicing with a bicycle almost as high as himself. This kind of bicycle has been upgraded to our childhood memories. But it's the most common in Nepal and even in India.
Lake Fava
This little boy is so cute. He always shows all kinds of funny expressions when he sees me photographing him.
Lake Fava
Lake Fava
Lake Fava
This is Lake Fava. No matter how famous it is, local residents still regard it as a part of their life. They wash clothes and bathe here every day.
Lake Fava
Through thousands of mountains and rivers, mountains and rivers are basically similar. What makes people feel different is people.
Lake Fava
Transportation: 1. You can take bus directly from Kathmandu or fly to palewa airport. 2. There is no bus from Pokhara to lambini. Bus goes directly to paleva, but it stops halfway. You can book tickets through bocala's travel agent, or go to trourist yourself   Bus   Park will book directly with the bus company, and the price will be cheaper. It's about eight hours' drive. Bus is tourist   Bus, but it's just a minibus. It's basically Panshan road all the way. It's not very comfortable.
How to go from bocala to lambini
I took the 8 a.m. bus and the fare was 600 rupees. Female students pay attention to pull, sitting on the right side of the car will be more sun oh.
How to go from bocala to lambini
The place to get off is at a fork road. In the middle of the road, you can see a sculpture. The car to Lumbini stops at Lumbini   In front of the gate, see the logo in the figure below. The fare is 50 rupees and it's an hour's drive. Of course, you can take a taxi. It costs about 800 rupees.
Lambini gate
Lumbini gate
Lambini gate
Local in front of Lumbini   Bus, it takes about an hour to get to lambini garden. You can get a discount if you show your student ID
Lambini gate
Lumbini Garden
Along the way has been a smooth plain, the scenery is very beautiful, you can often see cows eating grass, milk here will never have melamine.
Lumbini Garden
One hour later, the car passes the gate of Lumbini Garden (point B in the picture) and walks to Korea temple from the gate   It's about 2km. It takes about 30 minutes to walk. There's also a rickshaw at the door. If you have a lot of luggage, you can take it. It's two hundred rupees.
Lumbini Garden
Lumbini is the birthplace of Sakyamuni Buddha and one of the main holy places of Buddhism. It is located at the junction of Southwest Nepal and India, in lupendexi county. Cultural sites protected by the government of Nepal.   Lumbini, also known as the "hometown of Buddha", is a very pure place. The people here are simple, most of the areas are rural, and there are extremely tenacious taru people living here.   They have been farming for generations, living in the scorching southern plains. Do you find their life boring? Then the taru people will tell you: everything is fine here, but there is less electricity( But... In such hot weather, the blackout is killing me ~ ~)   Perhaps because they are born to live in a bad environment, most of the taru people are optimistic and take things as they please. It is this kind and cheerful folk custom that reflects the aura of Lumbini, the hometown of Buddha. The eight holy places of Buddhism are the eight places where Sakyamuni lived mentioned in the Buddhist scriptures. Four of the most important are: lumbin ī): Buddhagay, the birthplace of Sakyamuni ā): Sara? Gan ā th  ): Sakyamuni first turned to Falun and arrested Ku? Inagara: except for Lumbini in Nepal, the rest of Sakyamuni's nirvana was in India. It is estimated that India regretted death. At that time, when dividing the border with Nepal, it assigned Lumbini to Nepal.
Korean Temple provides accommodation and catering, as well as free WiFi Oh, ha ha. It is estimated that because Chinese people go to Korea temple too much, if you go to Korea temple too early, you may be told that you can't stay, or you may be embarrassed. Generally, there is no problem when you arrive after 5 pm. You can check in directly. 300 rupees a day for three meals.
Zhonghua Temple
There are a lot of fireflies outside these days. They are very beautiful. It's a pity we can't get it
Zhonghua Temple
Korean Temple
The accommodation area of Korean Temple, two floors up and down.
Korean Temple
Korean Temple
Korean Temple
Korean Temple
dormitory
Korean Temple
The room of Korean Temple is very big. This is the one I lived in at that time. It can sleep for three people. Mosquitoes are very serious at night. You must put down the mosquito net. Of course, in such a sacred place, if you want, you can also use your flesh and blood to contribute to the sacred mosquito, and you will certainly accumulate more virtues.
Korean Temple
The bathroom is 2 separate rooms, super large, with toilet and bathroom on the right, very clean.
Korean Temple
On the other side is the canteen
Korean Temple
Fasting is relatively simple, and the dishes in the morning, middle and evening are slightly different. Opening time: 6 a.m; 12 noon; Six in the evening. PS   The sour radishes here are delicious.
Korean Temple
Korean Temple
Birthplace of Buddha
This is the ever burning lamp called the fire of peace in the park   Eternal   Peace   Lamp)。  
Birthplace of Buddha
Birthplace of Buddha
What the workers are building is a sculpture of the six-year-old statue of Sakyamuni.
Birthplace of Buddha
It is said that after the Buddha was born, he pointed to the sky with one hand and said: Heaven and the world, I am the only one. This is not a word of arrogance. This sentence is to inspire people, "I" is the most noble in the universe. I don't mean Buddha himself. I have this for everyone. Everyone has a me, which is the first reason to dominate the world. Buddhism is an education advocating independence. I can do a lot of good. I can continue to sublimate. I can save the old world and create a new one. I can achieve self-awareness Buddha through six times of ten thousand actions. Self esteem, self love, self-improvement, self-reliance, self sublimation, its power is infinite, its use is infinite. Practice is the ladder of self fulfillment.
Birthplace of Buddha
Here is the holy garden area, mainly including the temple of Madame moye, Ashoka stone pillar, pagoda, bodhi tree and other relics.
It is said that Madame moye often bathes in the temple of Madame moye and the cistern of puscarini when she is pregnant.
Birthplace of Buddha
Madame moye is the biological mother of Sakyamuni. On the seventh day after the birth of the Buddha, Madame moye died. When the Buddha was in Nirvana, Madame moye went to the crematorium specially from heaven. When the Buddha heard that his mother was coming, he sat up from the golden coffin and spoke for his mother to fulfill his filial piety. Inside, the cornerstone of the holy hall from the 3rd to 7th centuries B.C. is preserved, as well as a stone that is said to be placed by Asoka to show the place where the Buddha was born. Unfortunately, we can't take pictures.
Birthplace of Buddha
There is a huge bodhi tree next to the puskarini pool. It is full of vitality, about 30 meters high and strong. Only seven or eight people can embrace it.
Birthplace of Buddha
Birthplace of Buddha
It is said that Madame moye helped the bodhi tree to give birth to a little prince (later Sakyamuni) by the pool. Since then, the Buddha has been dependent on the bodhi tree, whether he is a Buddha or a disciple, or even in the final nirvana. This bodhi tree is about 30 meters high, thick and full of vitality. The original tree was recorded in Faxian's works, saying that the tree was "withered" when Tang Xuanzang came here to collect Buddhist scriptures. This tree was replanted by later generations and is said to have a history of 500 years.
Birthplace of Buddha
There is a incense platform in front of the tree for pilgrims to visit. There are also monks chanting sutras and meditating under another bodhi tree not far away, sleeping in the open. It is said that it will take at least seventy-seven forty-nine days to ask the Buddha, so as to make your pilgrimage a little fruitful.
Birthplace of Buddha
If you buy Bodhisattvas or other jades in Nepal, you can ask the monks under the tree to open them for you.
Birthplace of Buddha
Birthplace of Buddha
They will recite with a group of people
Birthplace of Buddha
Very serious
Birthplace of Buddha
The last scenic spot in Lumbini should be Myanmar temple. It's also under repair. I didn't go in. Lumbini is only 22 kilometers from the border of palewa. After Lumbini, it is from here that we leave for sunori port in India. This is the end of the trip to Nepal ~ ~ please look forward to the trip to India, hee hee