It's back on! A day after canceling the inaugural cruise of the American Countess, American Queen Steamboat Company said the voyage is back on after reaching an agreement with the Centers for Disease Control and Prevention.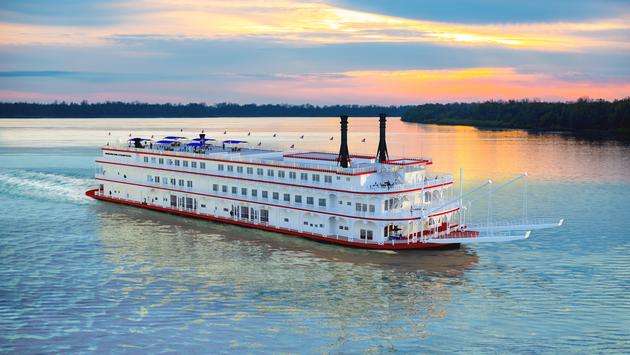 The inaugural cruise will take place as originally scheduled, departing March 21 from New Orleans, after a christening ceremony.
"We applaud the CDC's swift review and reconsideration of our authorized passenger capacity for American Countess' christening sailing," the company said in a statement. "We are thrilled to share that we are cleared to set sail as scheduled with friends and family, travel and local officials Sunday, March 21, out of The Port of New Orleans. The American Countess will join the American Duchess on the Mississippi River as scheduled with her first revenue sailing at reduced guest capacity on March 27, 2021. We want to thank the CDC for working alongside us to resolve this issue so quickly and efficiently. We look forward to beginning our inaugural season onboard the beautiful American Countess and welcoming back our guests to join us on the water once again."
The company abruptly canceled the inaugural cruise on March 17 after saying the CDC "notified us that they are denying our ability to conduct the christening cruise on the American Countess this weekend out of the Port of New Orleans."
The company said it had a valid U.S. Coast Guard Certificate of Inspection that authorizes the ship to operate with up to 249 people on board. Ships that carry fewer than 250 people don't fall under the no-sail order issued by the CDC during the pandemic .
American Queen said it was continuing to work with the CDC, and the negotiations resulted in the good news that the cruise is back on.