Recommended accommodation
Ambassador garden home ¥ 316, book now >
Launch more hotels
Published on March 18, 2014 20:57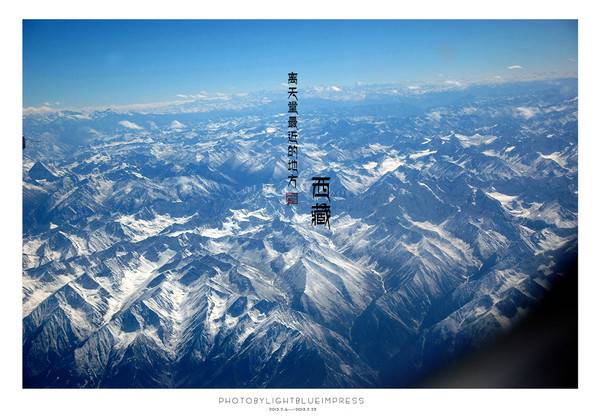 Sina Weibo: http://weibo.com/kidlala Welcome to ask questions. Answer all questions.)


Stay: Huanghe hotel is near the Potala Palace. The transportation is very convenient. It's 100 RMB per night. It's a group purchase on the standard room elong
The hotel I stayed in the first day was in Tamil District, with more than 30 people per capita, garden and rooftop standard rooms
There are many choices in Tamil district. It's very good to live in a room of 30-40 RMB
After five days, the worst day was Chengdu hotel, which was opened by Chinese people. It was still 60 yuan a day, and the implementation was very old,
I dare not go to the toilet.! ps。 There are quite a lot of people who choose to stay in Nepal. They should see more and bargain more
Stay in the View Hotel: 2000 Nepalese dollars, 2 rooms, the whole hotel is only four of us.
It's the most comfortable hotel I stay in Nepal,
You can see stars all over the sky on the roof at night.
Stay 2 nights,
I forgot the name of the lake view room I stayed in the first night.. Twenty dollars a night. Good environment. But the price is on the high side.! It's the most expensive time to live in Nepal
The second night was a bit of a Turkish bathroom room, which was much cheaper. About 50 yuan a day, with balcony and toilet.
Stay one night
Garden room, about 50 a day. With bathroom, with garden. Good environment.
When we go to Lhasa, it's 10:00 p.m. in advance.
The main purpose is to get a passport and visit Xiaozhao temple.
Dazhao temple, visa in the afternoon
Because of the closure of the University, no one was able to travel. Continue to wait, visit Potala Palace
To Zhangmu already noon, exit, by car to Kathmandu
Carpool tour of Kathmandu, Patan, burn corpse temple, Monkey Temple.
Nagakut looks at the Himalayas. The sky is full of stars
Go back to Kathmandu,! Strolling around Tamil
There was a drift in the middle. It's a good deal.! You can choose this route. It's cost-effective and fun
glider,! Overlooking Yuwei peak.
Feel the night of bocala and see Lake seva
Live in chitewang, do canoe, walk from forest.!
Elephant riding,!
D13 Chitwan - Kathmandu
Live in Kathmandu,!! All kinds of shopping, all kinds of eating
D14 Kathmandu
You're in Duba square.. PS, I escaped the ticket because I didn't find a place to buy it
D15 badgang
It's only 100 Nepalese dollars for Chinese to go to badgang with their passport.
D16 Kathmandu camphor
D17-d19 because of heavy snow, trapped in camphor wood for three days, the fourth day, the government began to distribute instant noodles.! It was opened to traffic at noon
D20 camphor wood Lhasa Chongqing
D21 Chongqing Zunyi
Impulse, once a habit is formed, can't be controlled-------- Inscription. Before writing the diary, I would like to thank DuGe, TT and Xiao Zheng for their support. Thank you, ouba Qing, Dudu and Jingxiu. Care all the way. Also thank you for your concern, so that I have so many memories.
The beginning of No.1's "embarrassing" road has no omen
With another impulse, he set out on the road. Without any warning, I went to apply for my passport. Wait for ten days. Let's go. Simple arrangement of the itinerary. I feel confident. Go out just know, do enough homework also can't compare with the change on the road. Therefore, this road is full of ups and downs. In other words, in the era of fighting for character, character is not enough. I'm completely lost along the way
No.2 about Lhasa
I've always been longing for Tibet, but I'm just passing by this time, and I'm still shocked by the pure sky and faith in Tibet. The most impressive thing this time is the Potala Palace, because the hotel is near the Potala Palace. I've spent more than n days and nights in Lhasa, and I see the Potala Palace every day when I go out. This landmark building in Lhasa was almost photographed 360 degrees by me, Because my companion Gao fan didn't go to many places, his days in Lhasa were basically Potala Palace, potala palace and Potala Palace. When my friend came back and asked me what it was like to see Potala, I was thinking that it was really shocking at first, but when you found that all the photos in your camera were Potala, it was probably a kind of insipid. I remember when I was drinking on the rooftop with a carpool girl in Jiadu, she said: people who come to Tibet are all people with worries. We met with each other in our hearts. This is a magical place in Tibet, a place closest to heaven.
No3. Those days in Lhasa
Originally, I stayed in Lhasa for two days and set out for Zhangmu by land. Who knows that my character didn't break out and I caught up with the Tibetan New Year. In addition, there was a section of snow on the road, and a large number of vehicles were trapped on the road. The ticket price soared from 350 yuan per person, one price per day. Finally, it was hard to see the right time (by, the most expensive time). 700 per person). Caught the last Toyota 4500..
After four days in Lhasa, I finally set out. Therefore, potala is the most popular one in Lhasa.
No4. I know a place called Nyalam
No5. The kingdom of faith.
Nepal is very poor, but its spiritual wealth is very rich. In Kathmandu, the biggest attraction is various temples. Hindu Nepalese, very devout. At the same time, Nepal gives me the first feeling of poverty. Yes, the construction and facilities of Kathmandu are equivalent to a Chinese town. The traffic is very inconvenient. It's more than 100 kilometers, about 3 or 4 hours. And the road is pretty bumpy. The sanitation is very poor. In Kathmandu, it's gray everywhere. On the road, you can see things that look like garbage dumps on our side. However, Nepal is a country with a high happiness index in the world, which may be due to its belief. Nepalese people are very open-minded. It is said that an interesting thing happened in gadu. Our business car was hit by a motorcycle in the street, and I heard a crash in the back row. But the timing is still very calm. After a few seconds, the motorcycle driver lined up the car and said: I'm sorry. Then the business car driver said calmly, be careful.
In other words, in China, even if it has been blocked for ten and a half days, there will be a result. Nepalese people are very friendly and warm. On the way, many people greet us in English. Because Chinese people go to Nepal a lot, occasionally some people say in Chinese: Hello.
Some of them directly use strange pronunciation to say: I love you. This is a poor but rich country.
No6. Feel the best - that's garrote.
In Nepal, the consumption is very low. In other words, we rich people go to the third country to act as masters. Compared with accommodation, it's much worse than the domestic ones. The most important ones are those "Chengdu hotels" recommended by the strategy, which are boastful. And the price is not cheap. I didn't dare to go to the toilet on the most oppressive day in Jiadu, that toilet. Now I can't recall what I ate in Kathmandu. Therefore, comrades must not believe in the strategy. In other words, the most comfortable place to live is the garrote. 1000rs, all kinds of clean, all kinds of feeling, viewing roof, viewing balcony. You can see the Himalayas directly in the room. In the evening, I met two like-minded Chongqing brothers on the road and chatted on the rooftop. I saw the most beautiful starry sky I have ever felt. The distant towns echoed each other. At that moment, I think all the frustrations are worth it. But it's just the beginning. There is a camera on the roof. Although the waiting time is long, there is such a beautiful scenery. Time flies, too. I said I was suck, and the camera was not at the critical moment. So we will have a look at the photos. Looking at the photo taken by that brother d800, I really want to die. This picture of the starry sky always inspires me to struggle and change my camera. This is the proof. Change the camera.
No.7 about the two firsts, there is always tragedy after happiness --- boccara
Before I learned to swim, I would never dare to go rafting. We experienced too much on the way to bocala. My first rafting was full of joy. It's funny. Our ship is a symbol of world peace, two Zunyi people, two Chongqing brothers, two Japanese, one Nepalese and one African. So we can only communicate in English. For those who are ridiculed and attacked by them all the way. The most said is to shout slogans. One two. One two. The key ships in front of us all the way are challenging us. They water us with slurry. I'm in a hurry. I want to tell the team members to take revenge, but my English is not good. I want to say we fight back. Finally said is: gogo, kill them.. After saying this, all kinds of regret. I was laughed by three companions.
Later, we fought back, but our death was even worse. The helmsman of the first ship directly took a bucket and was completely soaked.
We don't have a bucket on board. Take your own mineral water bottle and fight back. The chaos at that time. Riptide and scuffle.. Completely did not understand the situation, a burst of random watering. When I woke up from my big dream, I saw the African uncle in the front row with an innocent face. My whole bottle of mineral water completely hit his big black face. I guess if he knew Chinese at that time, he would have said: you are an undercover.. For me, the first rafting was perfect. It's a pity that he became a second-class cadre.
The first paraglide, excited, excited. After stimulation, it often turns into a kind of deep sadness. It seems that I'm suitable for a sad play. The only screen display on my whole body is the best thing, falling from a height. Yes, I'm suitable for tragedy.
In front of fishtail peak in bocala, the sunshine is just good, the scenery is just good, everything is just good, and the coach who took me to fly is the Croatian coach. Think about the first English sentence I said to him: "my English is very pool". On the way of gliding, I don't communicate much. I communicate with very simple words. It's usually so cool. Nice. Or something. At the end of the glide, the coach said "you English is very good". I couldn't laugh or cry at that time. I thought the coach was very humorous.
The process of gliding is very enjoyable. The wind blows with bangs. It's very shocking to see Lake Fava and Yuwei peak in the sky. I want to record it, take iTouch, and prepare to shoot something. But before I take it out, I fall out of my bag. The key is that the falling moment is recorded by video. I really want to shoot someone in Nigeria. But compared with I phone 5 and 2W, I'm really lucky.
No8. Jungle adventure, wild kingdom. Chitwan
Qiqiwang is a wildlife reserve. We only went to the tip of his iceberg. There was a tiger in it, but we didn't see it. All you see are rhinoceros, elephants, crocodiles. All kinds of birds, sika deer, monkey, peacock. Walking in the jungle feels like climbing Red Army mountain. The only different estimate is that we are walking on dirt roads. Occasionally we can see animals. Our guide is very funny. He took a stick and I was thinking, if we meet a tiger, would Wu Song play the game of fighting a tiger.
In qiqiwang, the most interesting thing is to take a canoe. The canoe sways from side to side. Everyone must keep balance and can't speak loudly because there are crocodiles around, which are no more than 100 meters away from us. Every once in a while, my little heart keeps beating. I take money to die for my feelings. I was thinking that there was no protection at all. If the crocodile came, it would die. How can I feel like I'm dying all the way. Qiwang's Day was also very good. We were chatting in the garden. I don't know if the time just slipped away. The rest was infinite beauty.
No 9. Nepal, haggle hard. Interesting Nepalese.
In Nepal, I feel that everything is very cheap. Money is not the same as money. It's much cheaper than usual in China. Finally, when I go back, I will go shopping without limit. I am poor in English. After listening to the price directly, I press it on the calculator. Generally, I still pay 2 / 5 of the price. I use a word that I think bailing is a good choice: "lucky number" has a boss who is very funny, "you lucky, I'm not lucky." then I turn around and leave without any reason. The boss is very quick: "OK /" now I really want to laugh. People in Nepal are very interesting.
No.10 is the ultimate. Trapped in camphor wood
After ten days in Nepal, I went back to Zhangmu. I had a lot of bad luck and the road to hell was overflowing. Blizzard, 13m deep.
His character was so bad that he spent four days in Zhangmu, a big town with dried bean curd. He didn't even sell a stir fried dish. He ate dumplings all at once. Later, when he saw the dumplings, he felt nauseous. Air tickets were also delayed because they were trapped. All kinds of things suck. But think about it, we are also people who enjoy the treatment of the government. At least we also get Sanhe instant noodles. Five ham sausages, enjoying the police car. The journey on the road is very slow, there are many times to wait for the workers on the road and the snow bulldozer to shovel the school before driving. So stop and go, 15 hours finally arrived in Lhasa. That's it.
No.11 postscript, commemorative photos still need to be taken.
The whole trip was 20 days before and after, and all the way was suck, but all the way to sorrow and happiness, but I made many friends and realized a lot. If I didn't go out for a walk, I thought that life is the world now. Although all kinds of sad, but I do not regret.
Let me be embarrassed all the way. Take a souvenir photo. Ah, even embarrassed photos are not suck up, so we'll see.