The East African archipelago of the Seychelles has announced a reopening of its borders and dropped quarantine requirements for international travelers from any part of the world who've been inoculated against COVID-19 .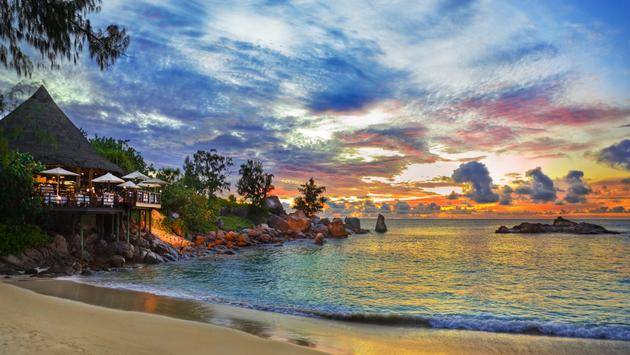 Thus far, non-vaccinated travelers have only been welcomed if they're coming from countries on the Seychelles' Category 1 and 2 lists or could receive consideration if arriving via private jet from elsewhere. In either case, visitors have been required to either quarantine for 10 days or present a negative PCR result taken within 72 hours of arrival in order to bypass isolation.
Under the new provision, however, even fully-vaccinated passengers can't simply stroll through the gates. They'll still need to provide proof of a negative result from a PCR test taken within 72 hours of their departure, as well as a certificate of vaccination attesting that they have received both doses of the COVID-19 vaccine. These documents will need to be uploaded to the Seychelles' Travel Authorization application portal , along with passport information and flight and accommodation details prior to travelers' departure.
Travelers only become eligible for entry to the Seychelles two weeks after receiving their second vaccine dose. Children and infants may not need to be vaccinated, but will nonetheless need a certificate of negative test results from a PCR test taken within 72 hours of travel.
The 115-island nation, located just under 1,000 miles off the coast of Tanzania, depends on tourism for roughly 65 percent of its GDP, according to CNN . Officials are therefore making every effort to ensure that tourists can safely return as soon as possible, Sybille Cardon of the Seychelles Hospitality and Tourism Association emphasized in an interview with Seychelles News Agency this week.
"We hope that this will open up the tourism industry for the locals, primarily for the small hotels who are struggling on La Digue, Praslin and also on Mahe. And, also provide the kick that our economy desperately needs," Tourism Minister Sylvestre Radegonde said during a recent press conference.
For more information, visit tourism.gov.sc .