Officials in Cancun are celebrating as the city's airport saw the most air operations in a single day and welcomed the first flights from Europe since the coronavirus outbreak began.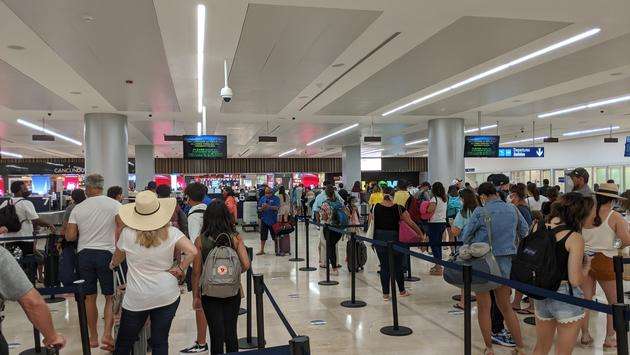 According to the Riviera Maya News , Quintana Roo Governor Carlos Joaquin revealed that Cancun International Airport hosted a post-COVID-19 outbreak record Sunday with 291 air operations.
Joaquin added there were more than 41,000 tourists in the state this past weekend, saying the local government is "moving forward in the reactivation of Quintana Roo ."
"Today, more than ever, is when we must have more care and attention and less relaxation because there are more people on the streets, because there are more people arriving to visit and tourism, without a doubt, requires greater care of health," Joaquin said.
Sunday also marked the first flight from Paris to arrive in Cancun since coronavirus shut down travel, which is just the latest in a series of European destinations relaunching flights to the tourism hotspot.
On October 1, Lufthansa became the first European carrier to arrive in Cancun with the restart of service from Frankfurt, Germany, while Edelweiss returned to Quintana Roo with weekly service from Zurich, Switzerland, on October 3.