The Bahamas government is preparing for a $65 million expansion of Exuma International Airport next month, according to local press reports.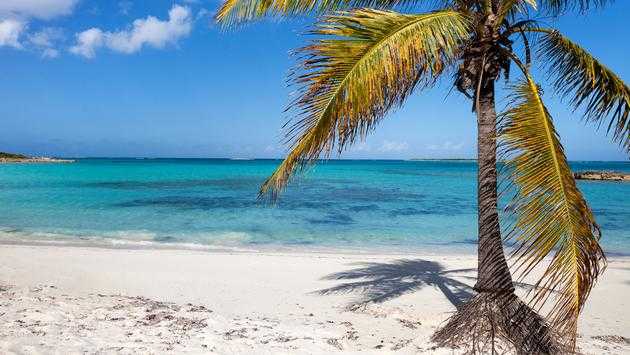 Officials are awaiting government approval of the unidentified "preferred contractor" for the expansion project, which will expand the airport's terminal from the present 2,000 square feet to 60,000 square feet.
Combined with upgrades to the Bahamas' Great Harbour Cay airport in the Berry Islands, the Exuma expansion will be the initial step in a larger overhaul intended to transform several Out Island airports into tourism "gateways" linked to other parts of the archipelago, said Algernon Cargill, director of aviation, in a Bahamas Tribune report.
The Exuma expansion is being financed in part through $35 million in funding from the Inter-American Development Bank. Cargill said government officials are "confident" additional funding could be secured from "domestic and international private sources."
Cargill said the projects to expand Exuma International Airport and the other facilities in Eleuthera, Long Island, Abaco and Great Harbour Cay will ultimately cost $165 million.
He added that potential airport manager/operator partners were also being encouraged to find ways for Bahamian investors to participate in the financing and earn a return, suggesting that the model would be similar to that used to fund Arawak Port Development Company (APD).
"We definitely want to break ground next month in Exuma," Mr Cargill told this newspaper. "The recommendation has been made on the contractor, and we're waiting on the Cabinet of The Bahamas to give the go ahead, confirm the contractor and advise that we can proceed. We certainly have the funding to move ahead." He did not name the likely contractor.
The IDB's $35m, while substantial enough to get construction in Exuma moving, "is a very small contribution to the total cost" of an initiative that Mr Cargill estimated will require a $165m total investment between Exuma, north Eleuthera, Long Island, Abaco and Great Harbour Cay.
Cargill said the Exuma expansion will deliver "strategic advantages in terms of the tourism market" by enabling planes to fly directly to Exuma rather than stopping in Nassau . The larger Exuma airport would also function act as a hub for the southern Bahamas, he said.