The island countries of Taiwan and Palau have begun their "travel bubble" program, in which residents of both countries can travel quarantine-free provided they follow strict guidelines.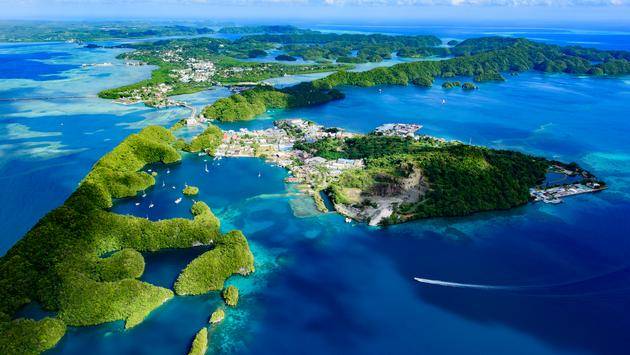 The new travel bubble, according to CNN , officially began on April 1, with the first flight from the Taoyuan International Airport in Taipei to Palau. Onboard to welcome the first travelers were Palau's President Surangel Whipps Jr. and his wife, First Lady Valerie Whipps.
The travelers had to arrive at the airport more than five hours early in order to be tested for COVID-19. Once they tested negative, they were allowed to board. Travelers participating in the travel bubble must join one of six approved tour groups, stay at government-approved hotels and visit approved attractions.
These tours range from four to five days, and travel to attractions such as Palau's jellyfish lake, Lake Yamanaka's Japanese shipwreck and more. They range in price from USD $2,600-$3,300.
In an article from the Pacific Island Times , Taiwan's President Tsai Ing-Wen said that she hoped the travel bubble "can show the world that this model of safe travel will be feasible."
Taiwan is recognized as an independent country by only fifteen countries worldwide; Palau, a small island nation with around 20,000 citizens, is one of them. China denies the country's sovereignty, adhering to the belief that Taiwan is a Chinese territory.
Palau has had a great vaccination program and has recorded zero deaths from COVID-19, while Taiwan has had ten. Palau was one of the first countries in Asia to close borders last year and implement widespread COVID-19 testing; it has received some of its vaccines from the U.S.'s Operation Warp Speed program and could be the one of the first countries in the world to be completely vaccinated.